Maps for Bible Cartoons go live!
---
Posted 24 Mar 2017
The new Maps for Bible Cartoons pages have gone live – hurray! I've been drawing Bible-based maps for a few months now and wanted to make them available for view and for purchase. I made them pretty functional but not very fun to look at! So I have re-vamping their design, to include little figures around the edges, little pictures of animals, & other elements that will hopefully make people smile when they see them. Notice on the map below that I have include a little picture of the tower of Babel. I want to make my maps interesting and fun with little details like that on some of them.
I draw maps to help people find out where places are that are mentioned in the Bible. There are lots of quite obscure towns, cities & other places mentioned, which are hard to find, hence the maps I draw. I hope they will help people to identify where a certain place is, and so help them engage more with the Bible.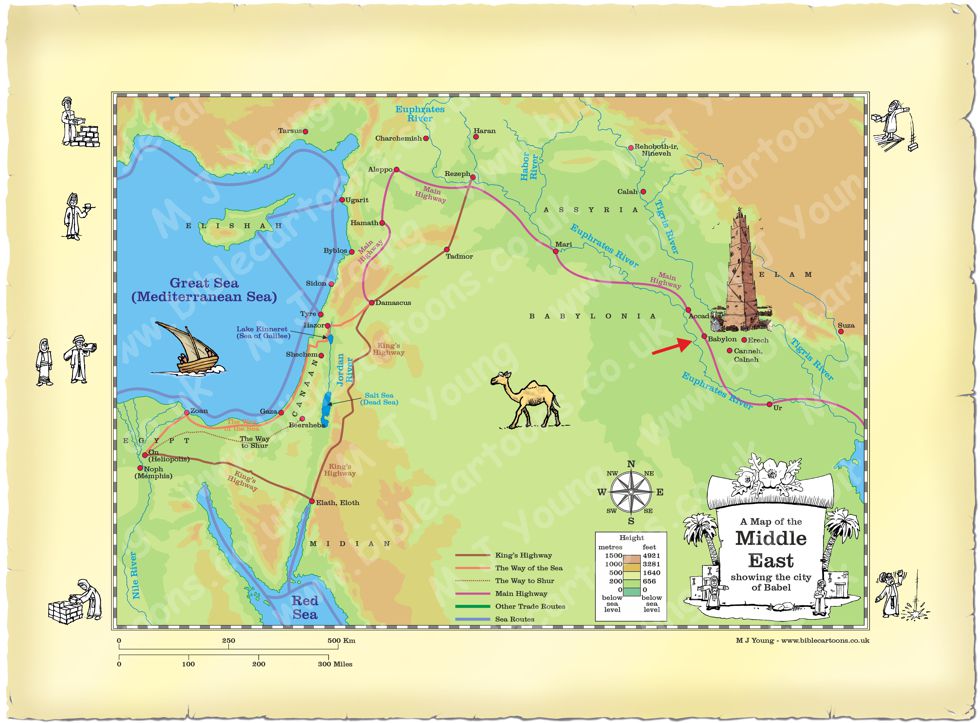 Example of new Bible Map: Exodus – Babel (where the tower was built!)


Click blue bar below to see a Map showing the city and tower of babel, with purchase option:
View/Buy Map
Link(s) to related Bible Cartoons
Click orange bar below to see the Bible Cartoon of the Tower of Babel, on the BC Gallery page, with download & purchase options:
Bible Cartoon: Genesis 11 – Tower of Babel – Scene 01 – Tower

There are 4 pages that display the maps (they're the same maps, just ordered on the pages differently!) based on preference. I hope this will help viewers to find a map they are looking for easily.
Maps can be seen grouped in relation to where they occurs in the Bible on the "Maps search by Bible Book" page: https://www.biblecartoons.co.uk/maps_book_search
In this version Maps are broadly grouped by Old and New Testament, then in Bible book order within each book.
Maps can also be seen in relation to Geographic region, on the "Maps search by Geographic Region" page: https://www.biblecartoons.co.uk/maps_region_search
Here you can see all Large scale Middle East maps grouped together, then all the maps relating to Northern, Central and Southern Israel, then other regions.
Maps are grouped under prominent people in the OT and NT, on the "Maps Search by Bible Character" page (e.g Abram/Abraham, Jacob/Israel, Jesus, etc): https://www.biblecartoons.co.uk/maps_char_search
Lastly, BC Maps can be viewed all together on a single page "View ALL Bible Maps": https://www.biblecartoons.co.uk/maps_all_search
You get little thumbnail images on that page (not on the others). maps are ordered according to Bible Book order, e.g. Map(s) in Genesis first, then map(s) in Exodus, all the way up to Revelation… although I haven't got any maps in that book…yet!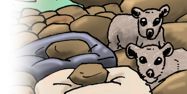 Comments
Comments are turned off for this article
---
Go to Blog Archive page