Click on Add to cart button below shopping cart.
Purchased Gospel Illustrations do not have watermarks. Links to Illustrations provided on email once purchase is completed.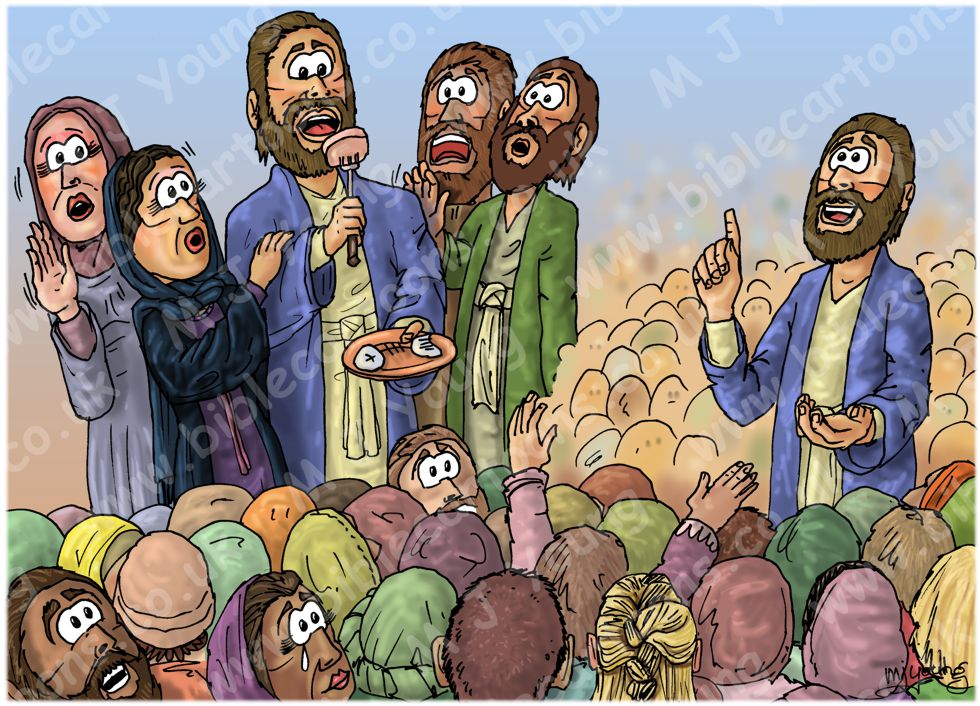 Illustration code:
7000500601
Scene no:
1 of 1
Illustration Description
This picture was originally created as a commission for a head teacher in the UK, who wanted it (along with other designs) to investigate the historical existence of Jesus. The scene is a composite of 2 different scenes, o the left I have shown Jesus eating a piece of fish after his resurrection. He was with his disciples at the time, and no doubt wanted to eat the fish to prove to them that he was alive. The amazement of the disciples (including Mary Magdalene in the dark dress & John the brother of James in the background is clear to see. On the right we have Jesus being seen by over 500 people (1 Corinthians 154:6).
This illustration is to be used in a school assembly and included in a printed handbook for the head teacher's school children to use around Easter time.