Click on Add to cart button below shopping cart.
Purchased Gospel Illustrations do not have watermarks. Links to Illustrations provided on email once purchase is completed.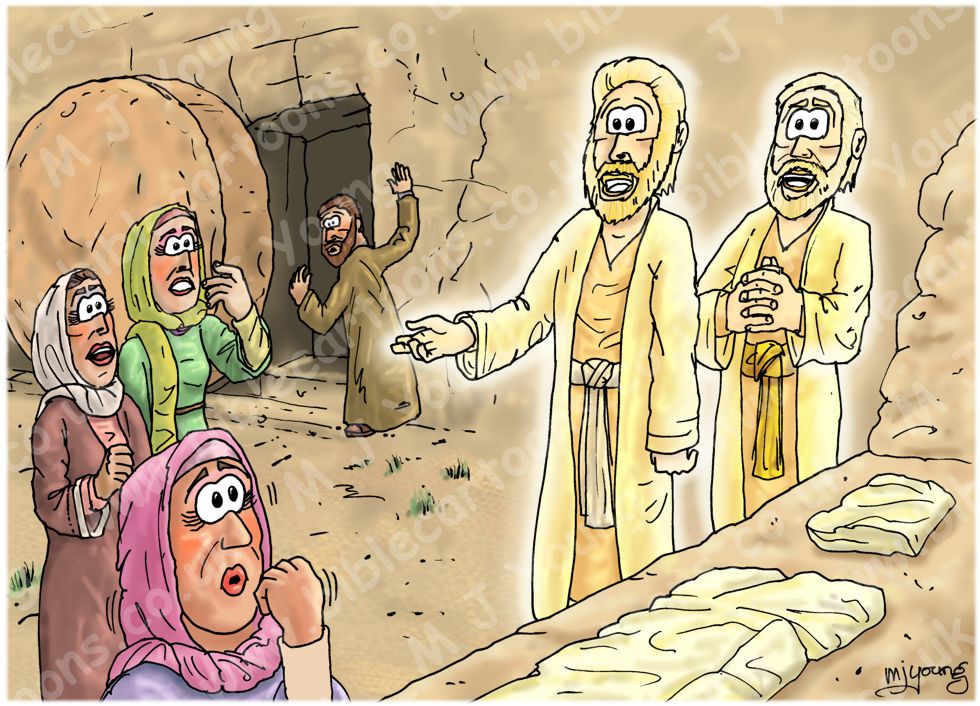 Illustration code:
7000500501
Scene no:
1 of 1
Illustration Description
This picture was originally created as a commission for a head teacher in the UK, who wanted it (along with other designs) to investigate the historical existence of Jesus. The scene is a composite picture of several elements pf the evidence for the missing body of Jesus: the empty tomb, Simon-Peter looking into the empty tomb, the women at the tomb, two men (or angels) who confess Jesus has risen, the folded grave clothes that had covered the body of Jesus.
This illustration is to be used in a school assembly and included in a printed handbook for the head teacher's school children to use around Easter time.