Click on Add to cart button below shopping cart.
Purchased Gospel Illustrations do not have watermarks. Links to Illustrations provided on email once purchase is completed.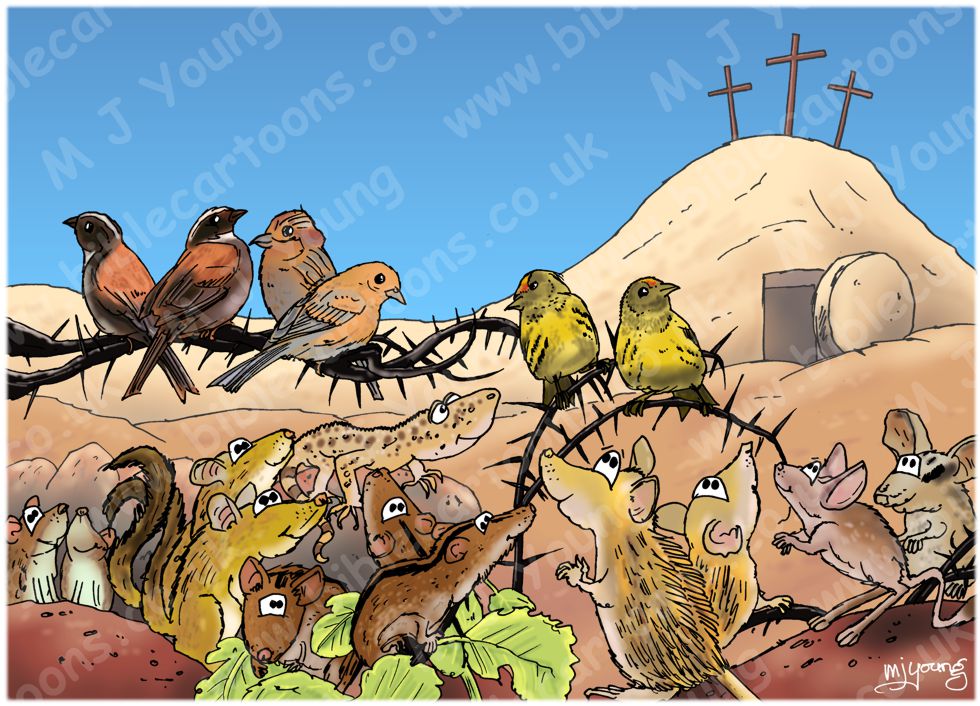 Illustration code:
7000500101
Scene no:
1 of 2
Illustration Description
This picture was originally used in a FaceBook advertisement in 2011.
I enjoyed drawing all the little cute & cuddly animals & birds!
There is a green version available as well.
I have created an Easter card using this design, but only the green version of the design is available.
Click the link below to see the Green version of the Easter card:
Easter cards – Easter animals