Click on Add to cart button below shopping cart.
Purchased Gospel Illustrations do not have watermarks. Links to Illustrations provided on email once purchase is completed.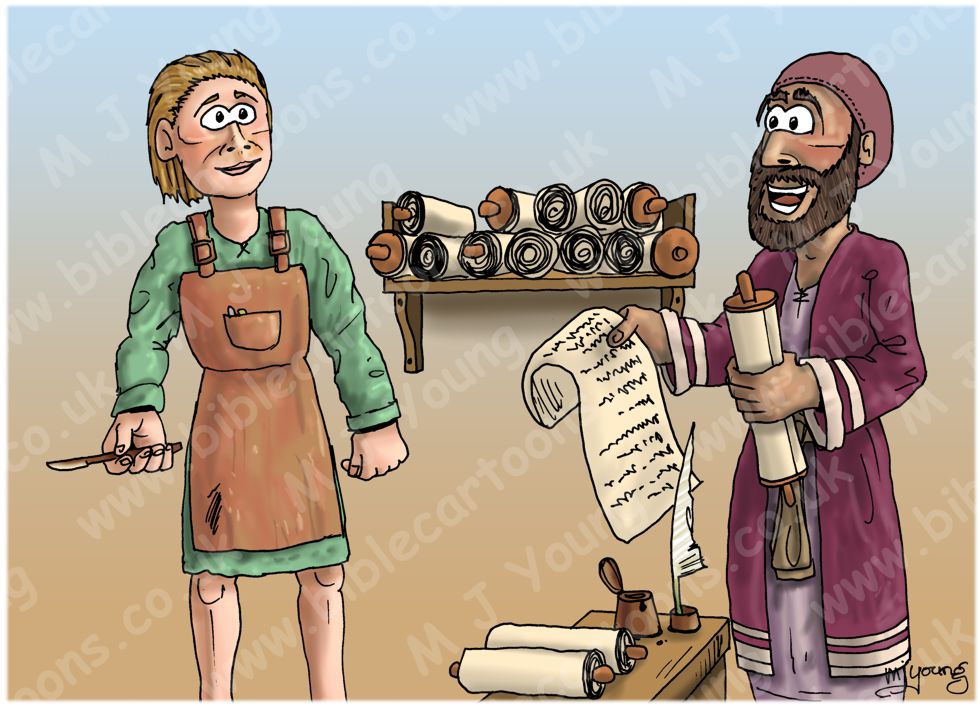 Illustration code:
7000400201
Scene no:
1 of 1
Illustration Description
This picture was originally created as a commission for a head teacher in the UK, who wanted it (along with other designs) to investigate the historical existence of Jesus. This picture looked at the evidence of the historical records that prove Jesus existed. In the case of my illustration it focused on Dr Luke (a first century gentile doctor who wrote Luke's Gospel and the book of Acts in the New Testament) and Josephus (a first century historian who recorded the existence of Jesus).
This illustration is to be used in a school assembly and included in a printed handbook for the head teacher's school children to use around Easter time.
Notice that Dr Luke has a sharp metal knife in his hand, one of the instruments with which he might have performed surgery on a patient.