Bible Book:
Numbers
Bible Book Code:
0402202601
Scene no:
4 of 6
Bible Reference & Cartoon Description
Numbers 22:26-27 (ANIV)
26 Then the angel of the Lord moved on ahead and stood in a narrow place where there was no room to turn, either to the right or to the left. 27 When the donkey saw the angel of the Lord, she lay down under Balaam, and he was angry and beat her with his staff.
DRAWING NOTES:
TIME OF DAY:
Verse 21 tells us it is morning. This scene is shortly after the previous one.
LIGHTING NOTES:
The sun is high & overhead, casting shadows below figures & objects.
CHARACTERS PRESENT:
Balaam son of Beor, is standing over his donkey, about to beat her for lying down when she saw the angel of the Lord, who is standing in a narrow path between two walls.
RESEARCH/ADDITIONAL NOTES:
You can just see the right hand wall, on the right hand side of the scene (very foreshortened). The angel has positioned himself at a very narrow point between the two walls, such that the donkey could not get passed him. That is why the donkey lay down. Balaam can't see the angel (yet!), and so beats his donkey, thinking she is being stubborn.
If you look at the landscape version below (without the figures), you will notice a bird on its nest, in the left hand wall.
Here is the scene without the figures in the foreground.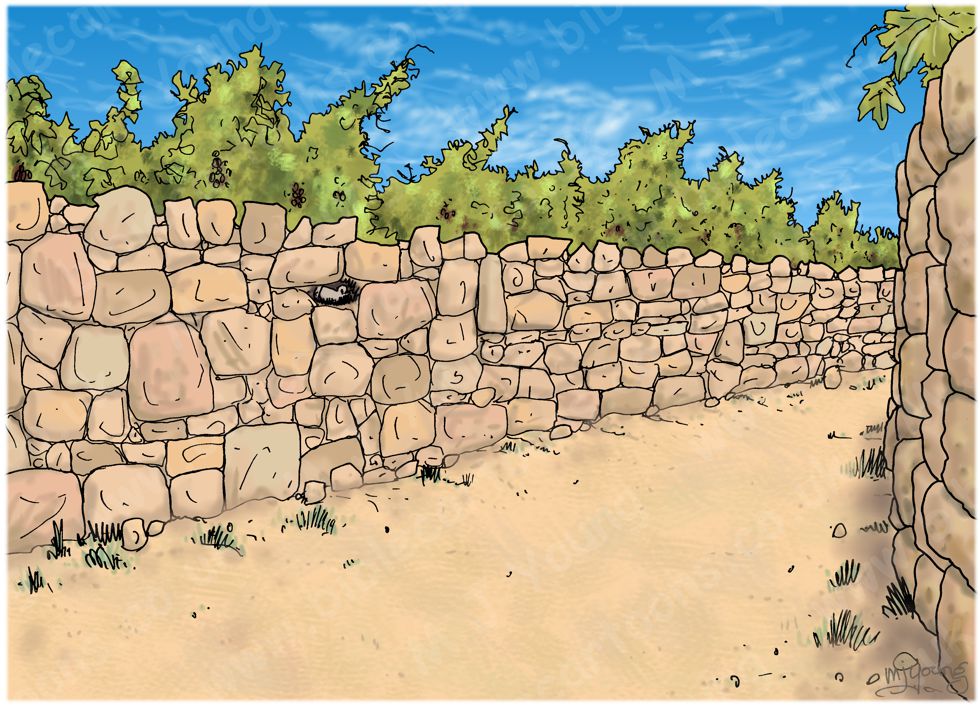 Numbers 22 – Balaam's Donkey – Scene 04 – Lying down – Landscape
This is the initial rough pencil sketch for this scene.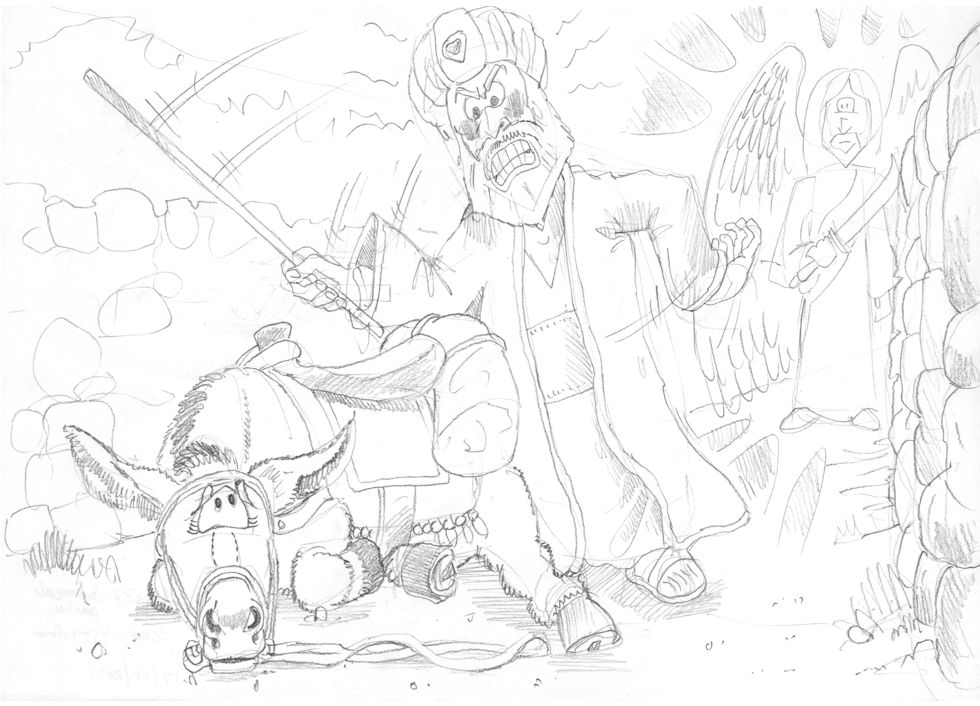 Numbers 22 – Balaam's Donkey – Scene 04 – Lying down – greyscale