Bible Book:
John
Bible Book Code:
4300803101
Scene no:
1 of 1
Bible Reference & Cartoon Description
John 8:31-32 (ANIV)
The children of Abraham
31 To the Jews who had believed him, Jesus said, "If you hold to my teaching, you are really my disciples. 32 Then you will know the truth, and the truth will set you free."
DRAWING NOTES:
TIME OF DAY:
Indeterminate
LIGHTING NOTES:
The obvious light source is the glory of God, coming down from heaven upon the prisoner, now set free.
CHARACTERS PRESENT:
Jesus & prisoner.
RESEARCH/ADDITIONAL NOTES:
Here's a picture I designed and uploaded to the BC Blog about God's truth and Satan's lies, which at the heart of the above Bible Cartoon…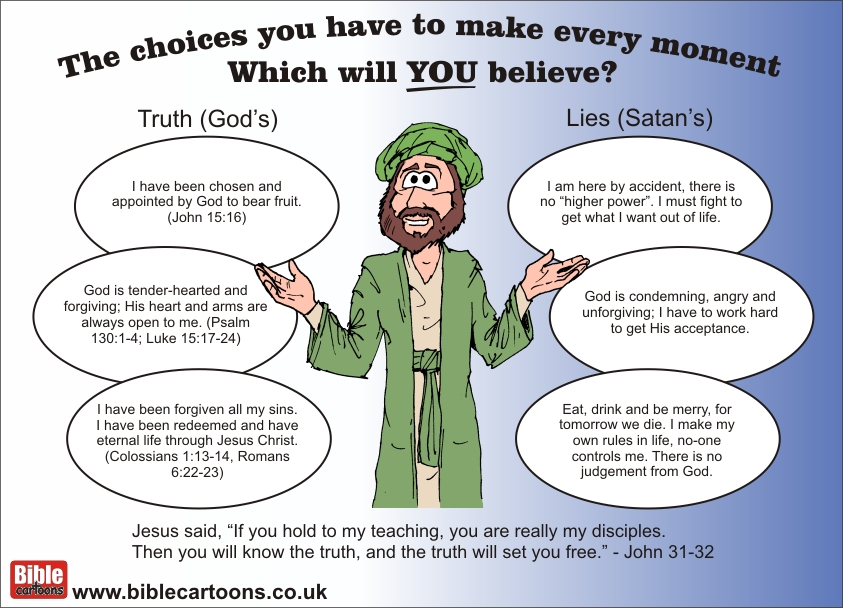 John 08 – The truth sets you free