Designing a Nativity Activity Book 01
---
Posted 22 Sep 2011
Sorry I've been so quite in September! I've been engrossed in designing & finishing a puzzle, maze & colouring book, called the "Nativity Activity Book 01." It is packed with mazes, puzzles, & colouring sheets for children aged 4-8 yrs old. The theme is based around the First Christmas – the history-changing arrival of Jesus Christ on Earth.
I've got some printing quotes, & even been to a local print company to see their premises & discuss the project. All exciting stuff!
In the mean time, why not have a look at our free sample pages?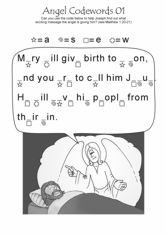 Angel codewords 01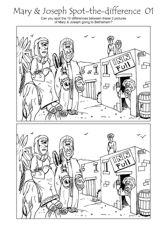 Spot the difference 01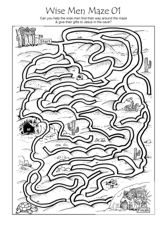 Wise men maze 01

Follow this link to see this Activity sheets index on the Merchandise page, with purchase options:
Activity sheets index


Please email me & let me know what you think of the sample sheets, as I'd love to get some feedback.
Comments
Comments are turned off for this article
---
Go to Blog Archive page