Click on Add to cart button below shopping cart.
Purchased Meta4 Pictures do not have watermarks. Links to Meta4s provided on email once purchase is completed.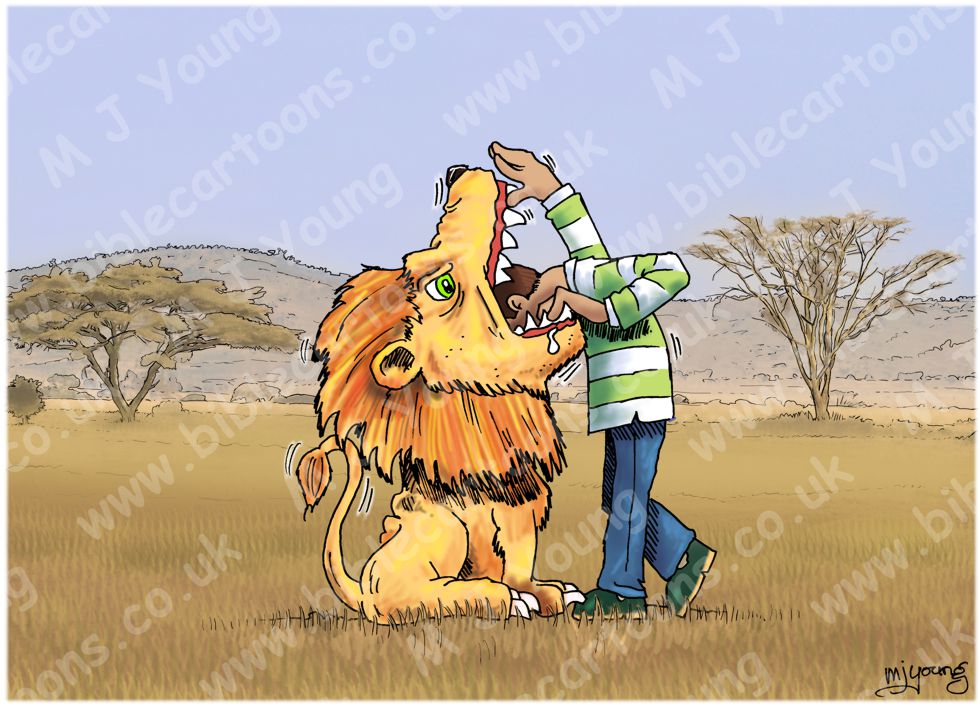 Bible code:
7500400101
Scene no:
1 of 1
Meta4 Picture Description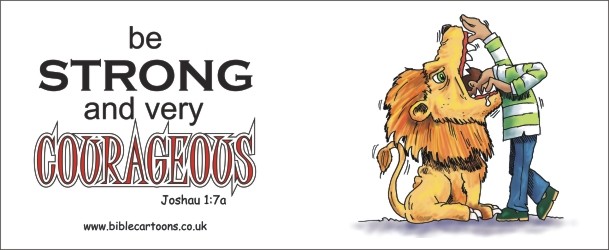 Be strong lion – Mug design
The picture was originally drawn & printed onto a mug, as a present for a friend. The design went down well, so I produced it as a mug for sale here on the BC website. I guess it makes sense to include it here as a Meta4 picture as well.
The picture goes with a verse in the Old Testament book of Joshua:
Joshua 1:7a
Be strong and very courageous
---
Sermon/teaching theme suggestions:
This picture could be used to talk about what it means to be the strong and very courageous; situations that we face where we need to be courageous, & about how & why we need to trust in the Lord God, that He will help us in testing or troubled times.
---
Follow these links to see this design on various Merchandise Products, with purchase options: