Click on Add to cart button below shopping cart.
Purchased Gospel Illustrations do not have watermarks. Links to Illustrations provided on email once purchase is completed.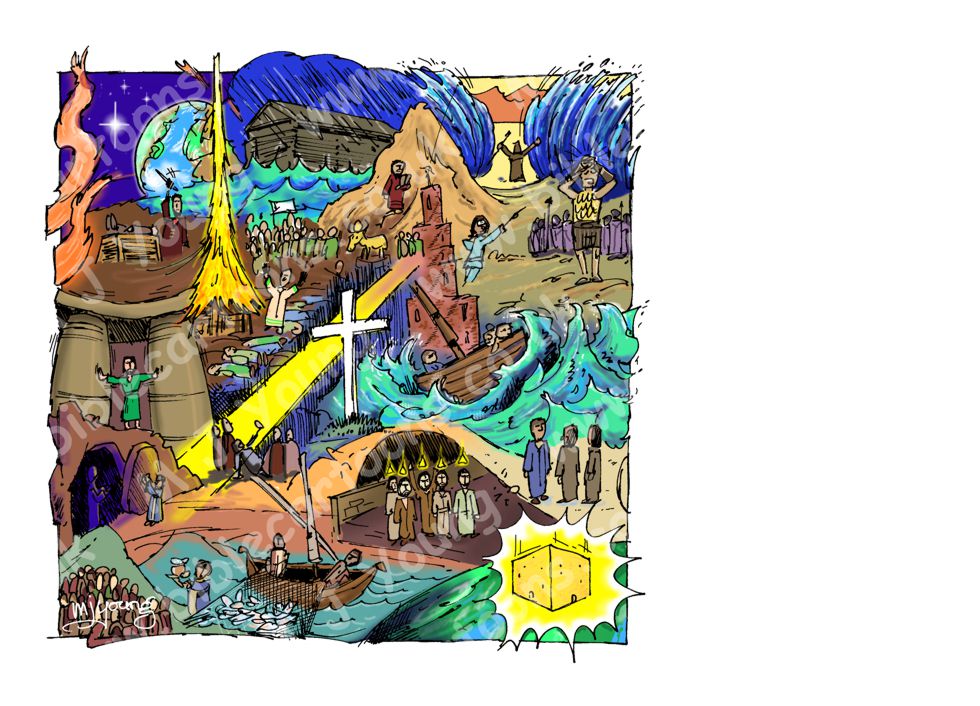 Illustration code:
7000600101
Scene no:
1 of 2
Illustration Description
This illustration was originally shown on this website's front page. I called it "composite" because it shows 17 famous scenes from the Old & New Testament (see below) & so, in a way, it represents the whole Bible.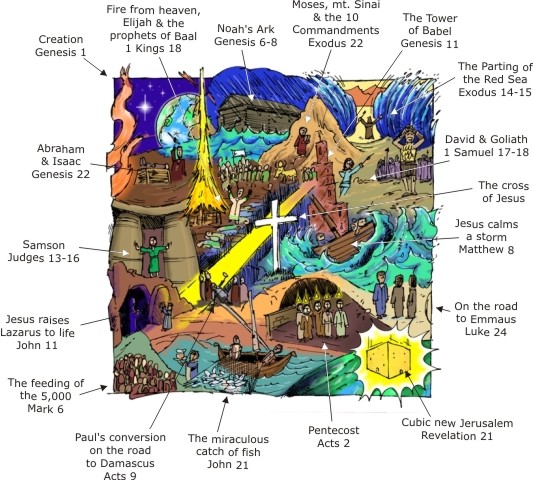 Bible Composite 01 – with labels.