Bible Book:
Luke
Bible Book Code:
4201900701
Scene no:
6 of 7
Bible Reference & Cartoon Description
Luke 19:7 (NLT)
But the people were displeased. "He [Jesus] has gone to be the guest of a notorious sinner," they grumbled.
DRAWING NOTES:
TIME OF DAY:
The time of day is not specified in the verse above. I have set this scene in the early afternoon.
LIGHTING NOTES:
Sunlight from above left illuminates this scene, casting shadows to the right.
CHARACTERS PRESENT:
Jesus (in blue) is in the background, with Zacchaeus.
Four Hebrew people (unnamed) are standing in the foreground. They are the grumblers of the title!
RESEARCH/ADDITIONAL NOTES:
There are two versions of this scene:
01) (This page) Luke 19 – Zacchaeus the tax collector – Scene 06 – Grumblers (Colour version). This version doesn't have the strong cast shadows and sunlight present on the foreground figures.
02) (Next page) Luke 19 – Zacchaeus the tax collector – Scene 06 – Grumblers (Sunlight version). This scene contains strong sunlight and cast shadows covering the foreground figures.
I enjoyed drawing the grumpy looking expressions on the people in the foreground of this scene. I had to take photo's of myself in those postures to get them right! The woman with raised fist & murderous expression came out very well!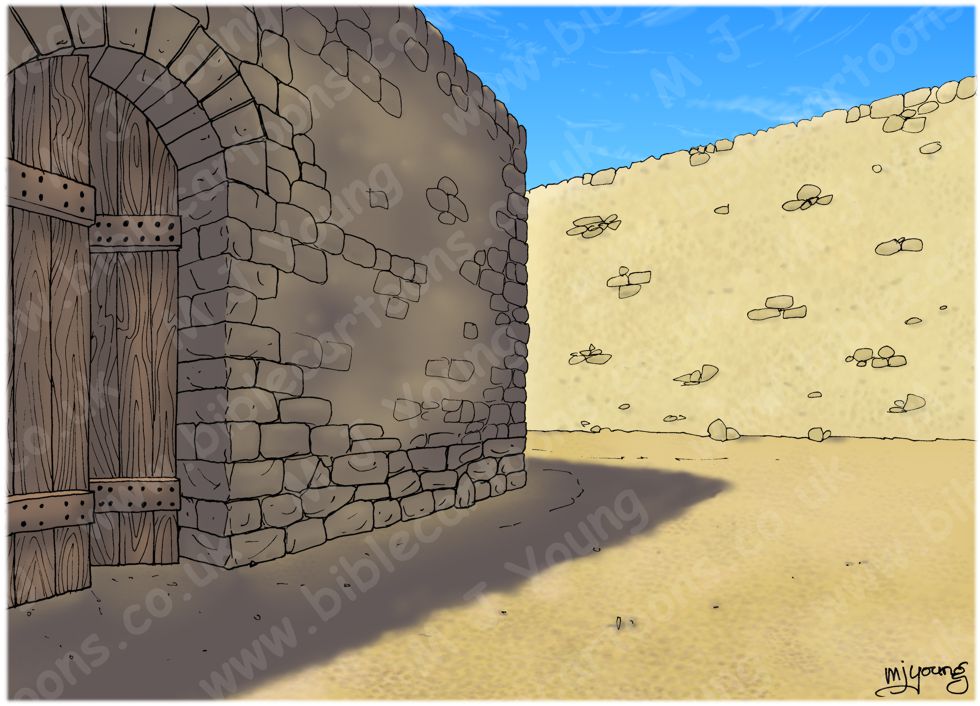 Townscape without figures present.