Bible Book:
1 Kings
Bible Book Code:
1101901201
Scene no:
3 of 3
Bible Reference & Cartoon Description
1 Kings 19:12a (ANIV)
12a After the earthquake came a fire, but the Lord was not in the fire. [12b And after the fire came a gentle whisper.]
DRAWING NOTES:
TIME OF DAY:
Unspecified in the Bible text. Morning.
LIGHTING NOTES:
The sun (unseen in the cloud filled sky) is in the top left, casting weak shadows to the right.
CHARACTERS PRESENT:
Elijah the prophet, on his knees, looking terrified as the fire storm sweeps over the landscape.
RESEARCH/ADDITIONAL NOTES:
I really enjoy drawing fire, and this scene was no exception! It was interesting to draw the white hot flames coming down from heaven, and blasting out over the landscape in a fire ball. I was able to add larger flames, with more detail, in the foreground. Those flames are sweeping over the rocks near the cave in which Elijah is kneeling.
By keeping the background mountains and foreground rocks similar in all three scenes (see the 2 preceding cartoons "Great wind" and "Earthquake" for comparison) I have been able to make these 3 pictures form a great, cohesive impression of the awesome power of God.

Below is what the picture looks like without the Elijah figure.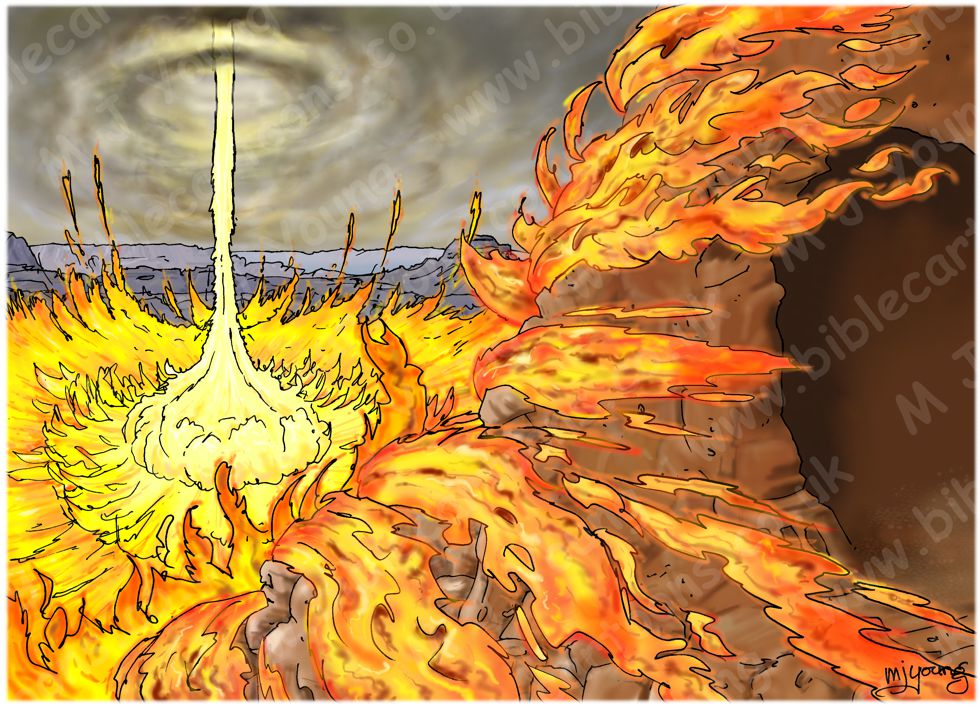 1 Kings 19 – The Lord appears to Elijah at Horeb – Scene 03 – Fire – Landscape

Below is a close-up of the storm in the background.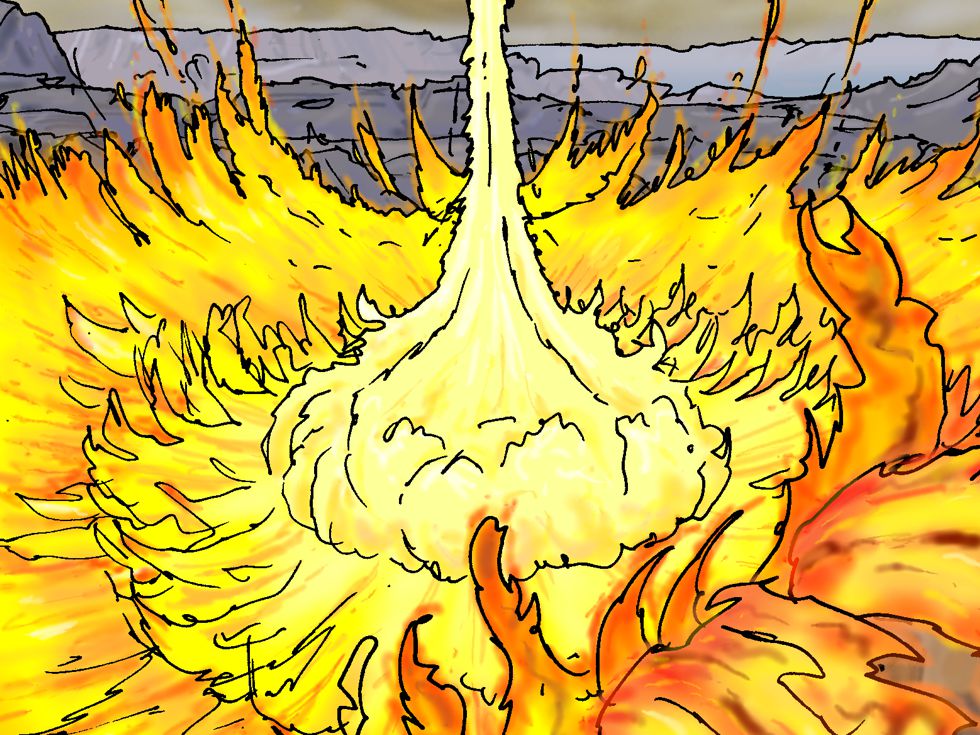 1 Kings 19 – The Lord appears to Elijah at Horeb – Scene 03 – Fire – PARTIAL 01