Bible Book:
1 Kings
Bible Book Code:
1101901901
Scene no:
1 of 3
Bible Reference & Cartoon Description
1 Kings 19:19 (ANIV)
The call of Elisha
So Elijah went from there [Horeb, the mountain of God] and found Elisha son of Shaphat. He was ploughing with twelve yoke of oxen, and he himself was driving the twelfth pair. Elijah went up to him and threw his cloak around him.
DRAWING NOTES:
TIME OF DAY:
Unspecified in Bible narrative. I have set the scene in the mid morning.
LIGHTING NOTES:
The sun is high above & to the right, casting shadows to the left of figures & objects.
CHARACTERS PRESENT:
The prophet Elijah is putting his brown cloak over the shoulders of Elisha.
Elisha's two ox team is behind them.
RESEARCH/ADDITIONAL NOTES:
This scene shows the prophet Elijah walking up to Elisha & putting his cloak over his shoulders. This action represented Elijah commissioning Elisha to be his successor as prophet.
Here is the scene without the foreground figures.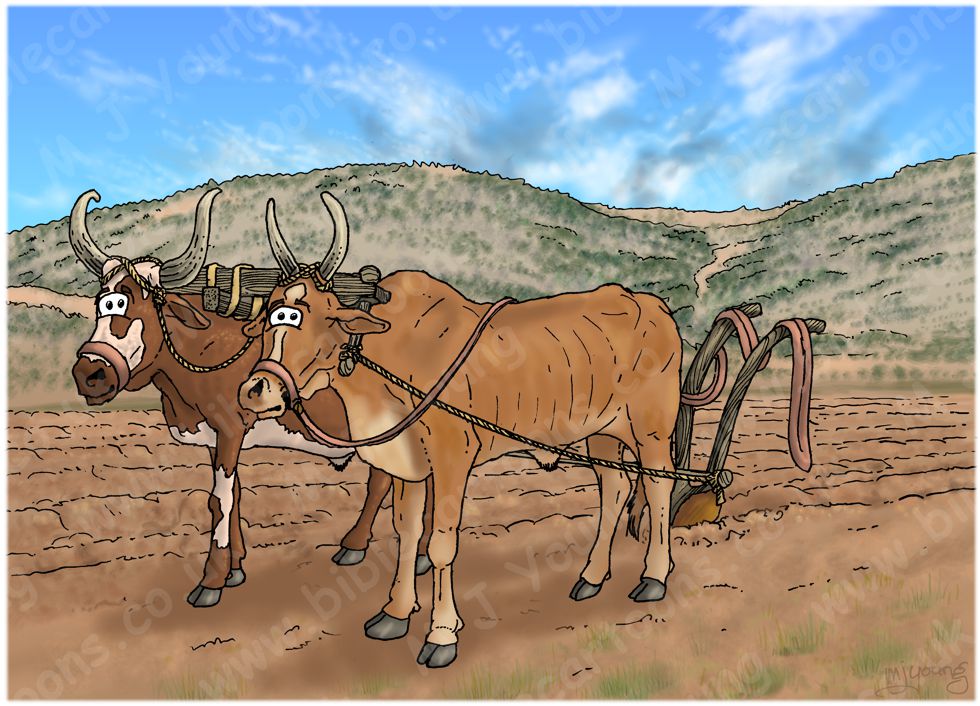 1 Kings 19 – The call of Elisha – Scene 01 – Elisha ploughing (No figures)
Here is the scene without the figures or Oxen.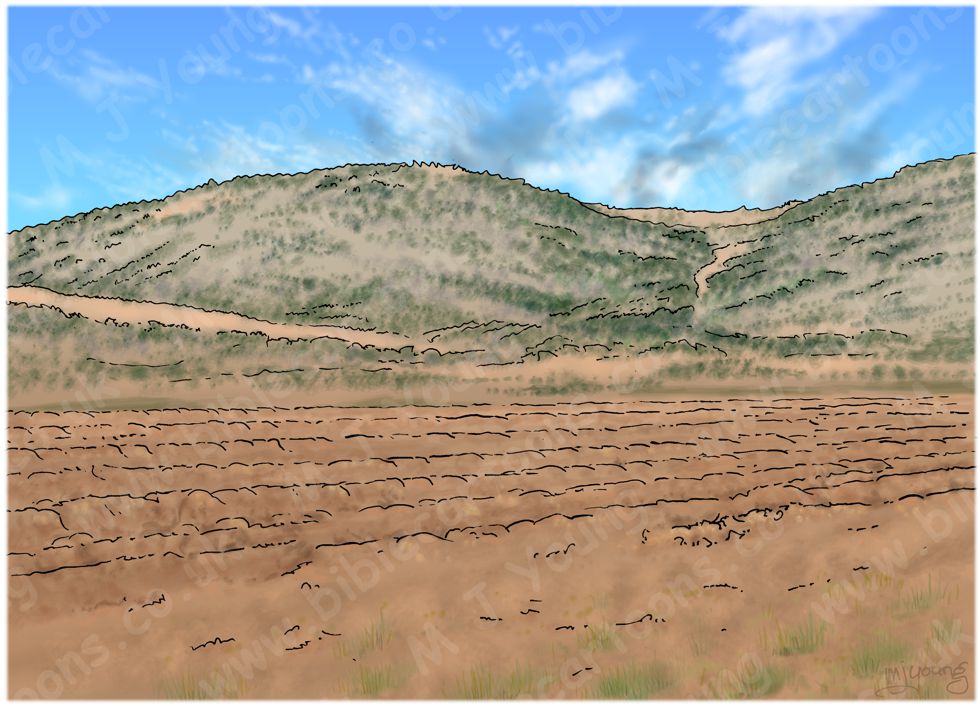 1 Kings 19 – The call of Elisha – Scene 01 – Elisha ploughing – Landscape