Zacchaeus Bible Cartoons set completed and ready to buy!
---
Posted 20 Oct 2016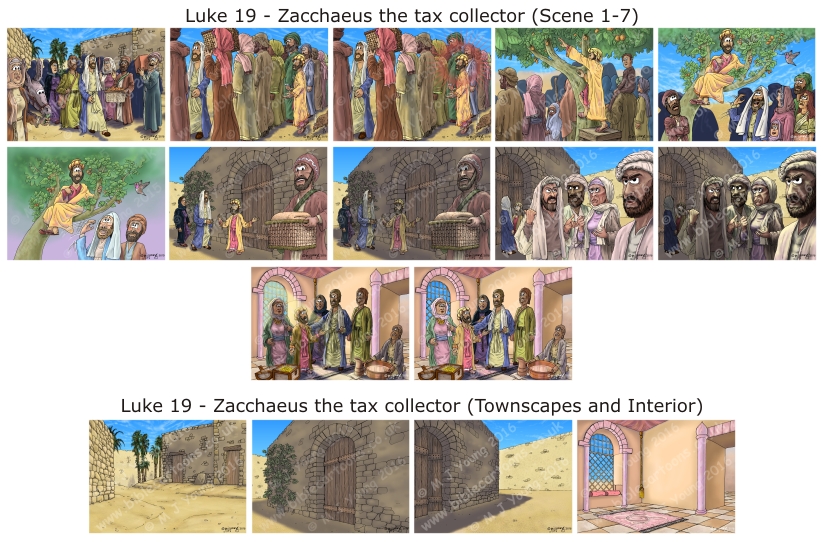 Luke 19 Zacchaeus the tax collector group – full set of scenes and landscape backgrounds
Follow this link to see these Bible Cartoons with download & purchase options:
Luke 19 Zacchaeus the tax collector SET


I have just completed Scene 05 of this 7 scene set of Bible Cartoons, having completed the others in previous days. Now the whole set is available for purchase, just follow the link above to see them all. They would normally be £24.00 or £12.00 (GBP) depending on the quality of the set you choose. I have reduced their price to £14.00 and £7.00 (GBP) respectively, so buying them won't break the bank! It is much more important to me for these pictures to be used than it is to make a lot of money from their sale. Plus, I know a lot of our UK pastors and Sunday School teachers don't have a lot of cash to throw about, so keeping the price down hopefully helps them.
My favourite is Scene 06 – Grumblers! How about you?
Comments
Comments are turned off for this article
---
Go to Blog Archive page