Work taking me away from Bible Cartoons - oh no!
---
Posted 01 May 2018
I've been doing some other work which has taken me away from Bible Cartoons over the past month or so, and although it is still Christian in nature, I've realised that anything that gets in the way of my regular work is a bit of a problem!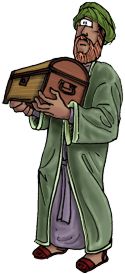 I volunteered to draw some pencil sketches for a planned children's book, which was fine and dandy. Once these mock-up sketches were approved by the author I inked in each drawing and applied flat colouring to them. No big deal, but a bit time consuming, taking about 2 days. Then the work mushroomed into 8 books, with about 12-16 pencil sketches in each, which is a lot of work, especially as I need to research each one.
I'm closing in on producing pencil sketches for approval on the last book, which leaves me with 4 sets of illustrations to ink in and colour up in order to finish the job… probably another weeks work there, to finish up.
Don't get me wrong, the work is good to do – I'm flattered by how well my work has been received by the author. The work is for a Christian cause; it will help to bring the gifts of the spirit alive (in children's book form); will (hopefully) inspire children who read the books to look into Christianity a bit more and I'm helping to extend the Kingdom of God by this act of voluntary illustration…
but…
… I realise now just how important the Bible Cartoon work is to me, because I feel like I really need to get back to that primary work asap.
Doing other work is OK, and probably important, but I have realised that my main purpose these days is to illustrate and make the Bible Cartoons available via the BC website, thus making my skill set available to God directly. Other work can easily become too draining on my prime purpose: drawing Bible Cartoons. So I have learned to approach other work rather more cautiously than I have been doing! It's good to know your primary purpose in life though, huh?!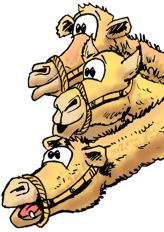 Comments
Comments are turned off for this article
---
Go to Blog Archive page