Wise men giving gifts - 3 variations
---
Posted 07 Nov 2012
Here's my latest Bible Cartoon offerings, 3 variations on the same scene.
The scene is part of my on-going series depicting the events of the Nativity, as told in Matthew's gospel. This particular scene shows the wise men (were there 3?!) bringing their gifts of gold, frankincense & myrrh to the infant Jesus.
I produced 3 different versions almost by accident! I was playing about with different coloured layers in PhotoPAINT x4, which is the drawing/painting program I use to digitally paint these cartoon illustrations. I realised how different the same scene looks with different amounts of blue, shadow & highlight in each version. I couldn't decide which ought to be the definitive version, so I decided to upload all 3… that way you can decide which one(s) you like!
Do send me an email & let me know which one(s) are your favourites, won't you?!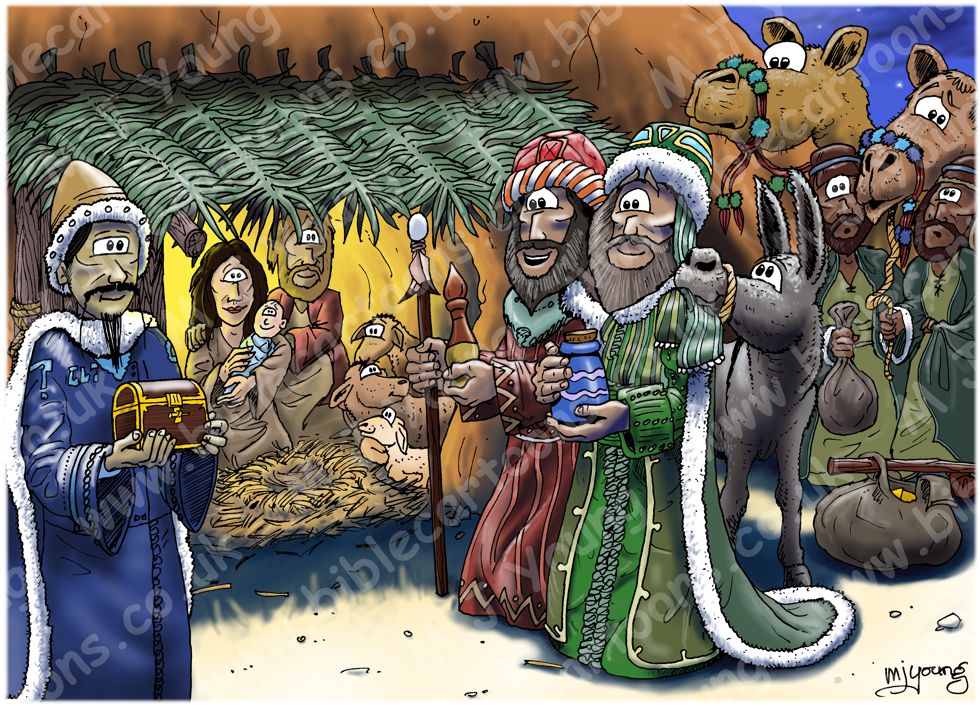 Matthew 02 – The Nativity – Scene 09 – Gifts (Colour version)

Follow this link to see this Bible Cartoon on the BC Gallery page, with download & purchase options:
Bible Cartoon: Matthew 02 – The Nativity – Scene 09 – Gifts (Colour version)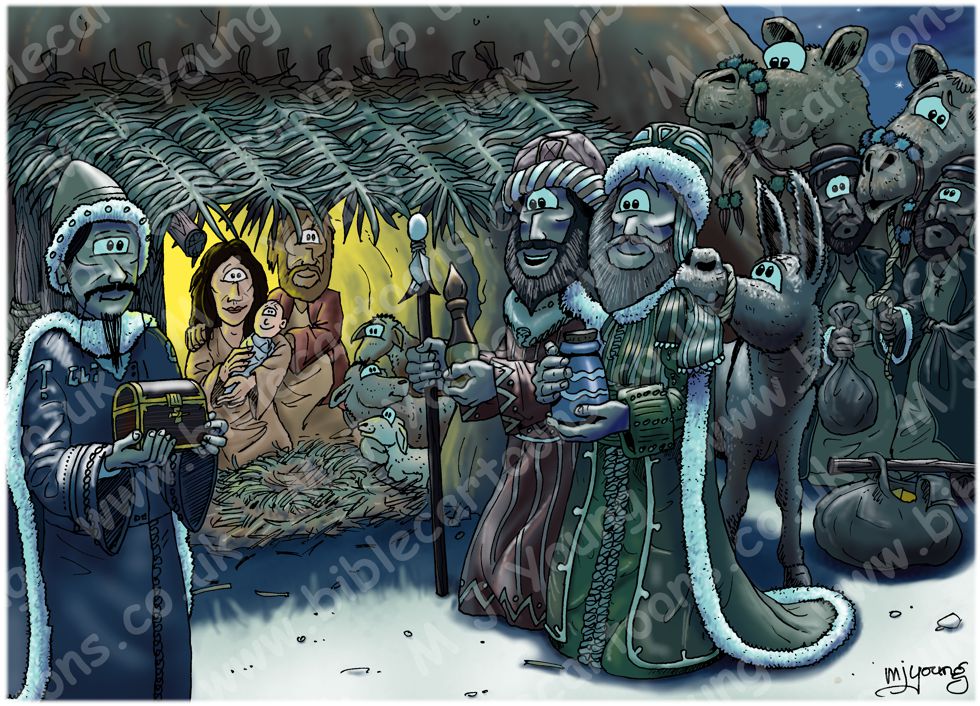 Matthew 02 – The Nativity – Scene 09 – Gifts (Starlight version)

Follow this link to see this Bible Cartoon on the BC Gallery page, with download & purchase options:
Bible Cartoon: Matthew 02 – The Nativity – Scene 09 – Gifts (Starlight version)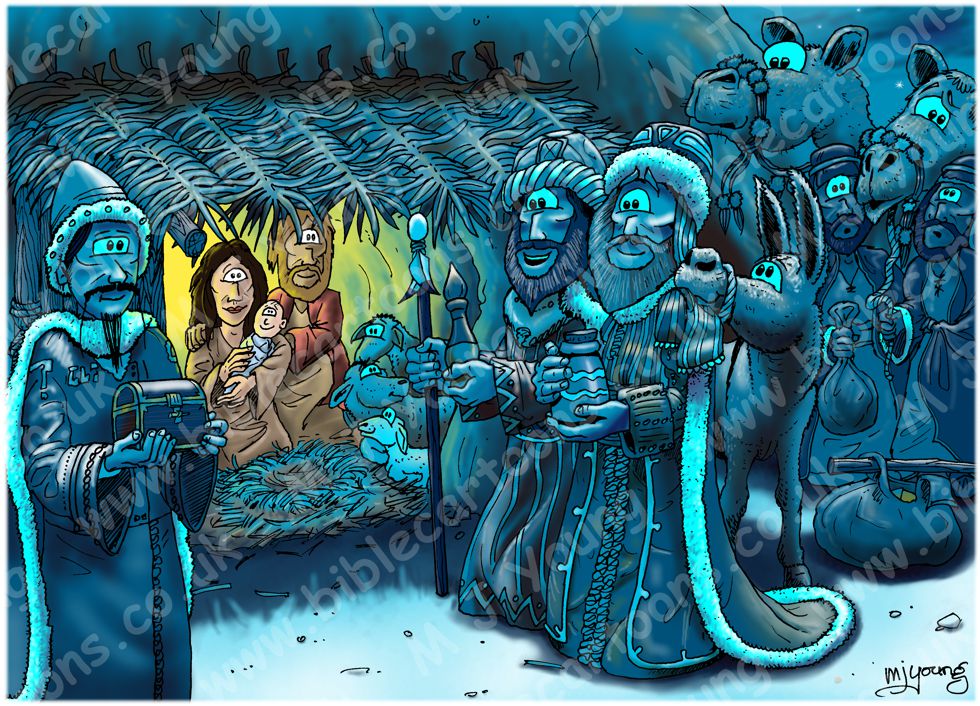 Matthew 02 – The Nativity – Scene 09 – Gifts (Blue version)

Follow this link to see this Bible Cartoon on the BC Gallery page, with download & purchase options:
Bible Cartoon: Matthew 02 – The Nativity – Scene 09 – Gifts (Blue version)


Comments
Comments are turned off for this article
---
Go to Blog Archive page