Samson cartoon set completed!
---
Posted 06 Mar 2020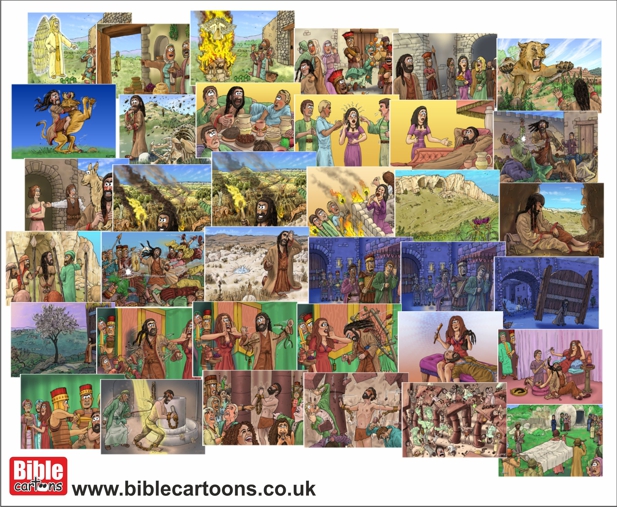 The complete set of 36 Samson pictures



"It is finished!"
No, I'm not quoting Jesus on the cross, but rather I am celebrating that the massive set of 36 Bible Cartoons that tell the life story of Samson is finally completed!
In the last few months of 2019, and into the beginning of 2020, I have been drawing scenes that depict the whole life story of Samson.
Just need to add the map that shows the various places where Samson went, during his life time, as promised I my last Blog article.
Here's a link to the Bible Cartoons page, where you can see all of the Life of Samson scenes that I have drawn so far:

Bible Cartoons: Famous Bible Story – Judges 13-16 – The life of Samson
Comments
Comments are turned off for this article
---
Go to Blog Archive page