Notes on design of the 7 gold lamp stands in Revelation
---
Posted 10 Sep 2010
This is the article I promised in the last blog entry.
It is generally agreed that the 7 gold lamp stands described in Revelation refer to the 7 churches that the Apostle John was particularly concerned about. We read in Revelation 1:10-11 (NLT) 'It was the Lord's Day, and I was worshipping in the Spirit. Suddenly, I heard a loud voice behind me, a voice that sounded like a trumpet blast. It said, "Write down what you see, and send it to the seven churches: Ephesus, Smyrna, Pergamum, Thyatira, Sardis, Philadelphia, and Laodicea." '
There is no description in the Bible about what these 7 gold lamp stands in Revelation actually looked like. But as I considered drawing them it occurred to me that I didn't just want to make 1 generic lamp stand design, but rather I wanted to depict the creativity of Jesus & to show something of the nature of the 7 churches in each of the lamp stand designs. I started to research the history of these towns/cities in which the 7 churches were located, to see if there was anything noteworthy. I also looked at the passage in Revelation, to see what images or symbols are used there. By combining several elements of each cities' history with the symbolism of the Bible, I was able to design 7 completely different lamp stands, which are more interesting to look at (!), & who's design reflects something of the town/city they represent.
Below are the drawings of the lamp stands, with their various design notes.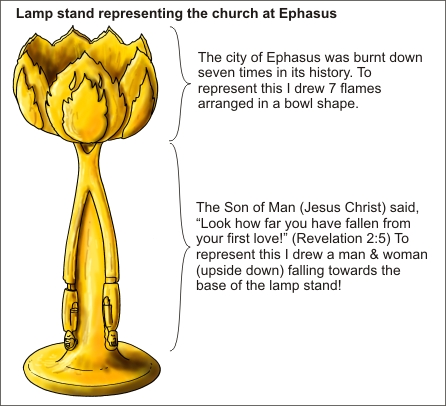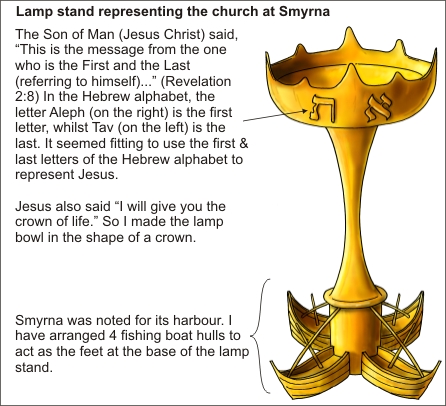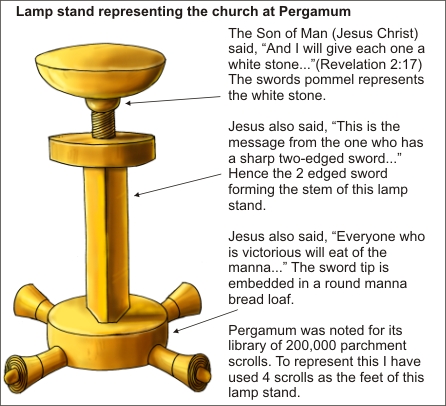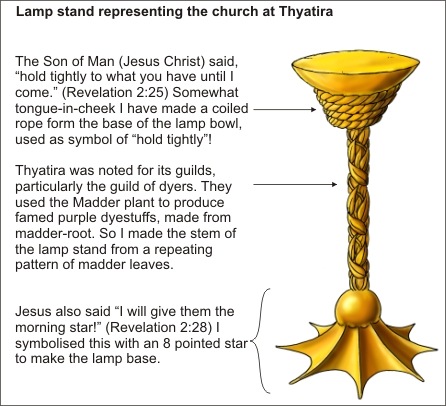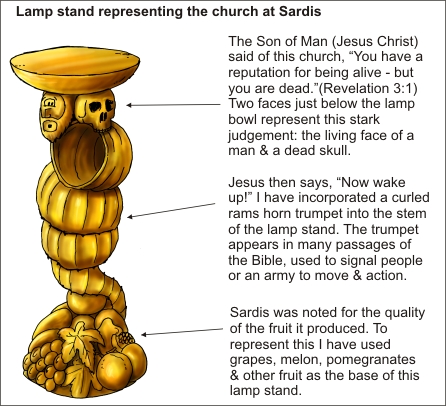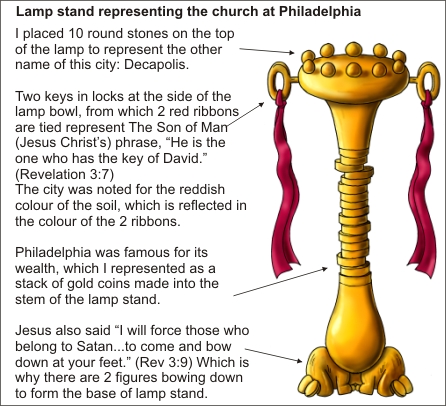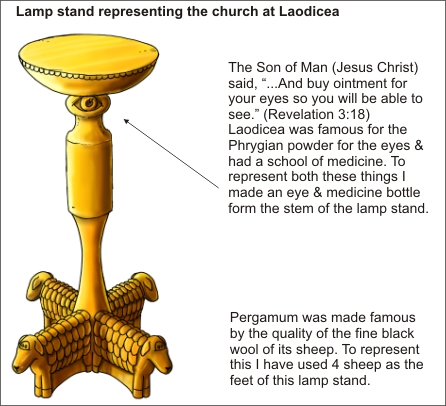 Follow this link to see this Bible Cartoon on the BC Gallery page, with download & purchase options:
Bible Cartoon: Revelation 01 – Vision of the Son of Man – Scene 01 – John on Patmos


Comments
Comments are turned off for this article
---
Go to Blog Archive page