New cartoon - first in 2 months!
---
Posted 11 Nov 2011
I've just completed & uploaded my latest Bible Cartoon: Exodus 14 – Parting of the Red Sea – Scene 05 – Pursued
That's the first Bible cartoon I've drawn, coloured, completed and uploaded for over 2 months! That is not because I have been lazy… far from it. But I have been designing & drawing for the Nativity Activity Book 01, making major upgrades to this website and delivering my first presentation to a church about the nature, scope and history of the Bible Cartoons – so you see, I have been active!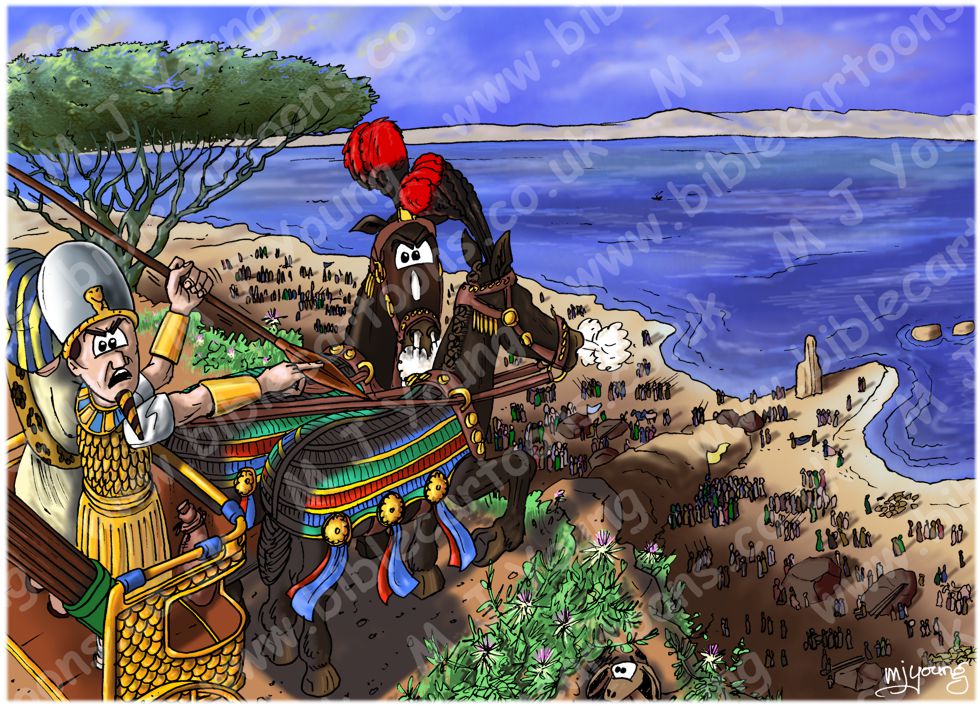 Exodus 14 – Parting of the Red Sea – Scene 05 – Pursued

Follow this link to see this Bible Cartoon on the BC Gallery page, with download & purchase options:
Bible Cartoon: Exodus 14 – Parting of the Red Sea – Scene 05 – Pursued


Comments
Comments are turned off for this article
---
Go to Blog Archive page