New BC Hoodie; branding whilst I walk!
---
Posted 23 Mar 2013
Today (Sat 23/March/2013) I received my latest piece of Bible Cartoons (BC) branding, a black hoodie with the BC logo embroidered on the front. It looks great, & feels comfortable to wear too! See photo below.
The company I bought the hoodie from doesn't cater for embroidered logo's on the back, so I've tasked another company with producing a much larger BC logo, which I'll sew on myself. It's all about promoting BC & trying to generate interest & recognition for BC, even when I'm walking about, shopping, chatting, etc!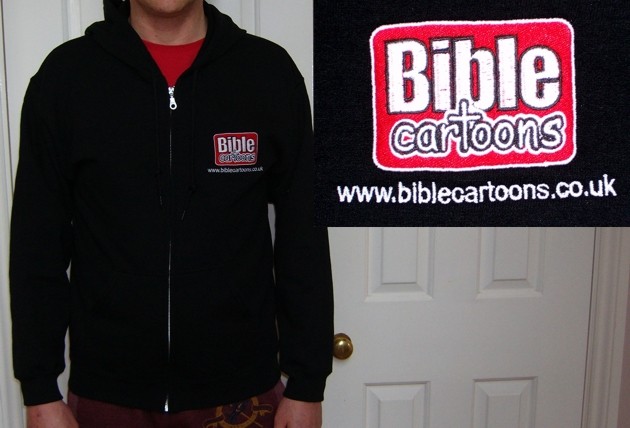 Bible Cartoons Hoodie
Comments
Comments are turned off for this article
---
Go to Blog Archive page