My own Egyptian hieroglyphics!
---
Posted 25 Jul 2011
I've just completed & uploaded my latest Bible Cartoon, which shows Pharaoh (the king of Egyopt) in his court.
I had a bit of fun with the tapestry on the background wall of Pharaoh's court, with my non-standard Egyptian hieroglyphics: an ipod, a bottle of wine, a spaceship with astronaut, a wellington boot, a Viking war ship, a motor car, & a Diplodocus dinosaur!
Below is a black & white close up of the background of this scene, with my hieroglyphics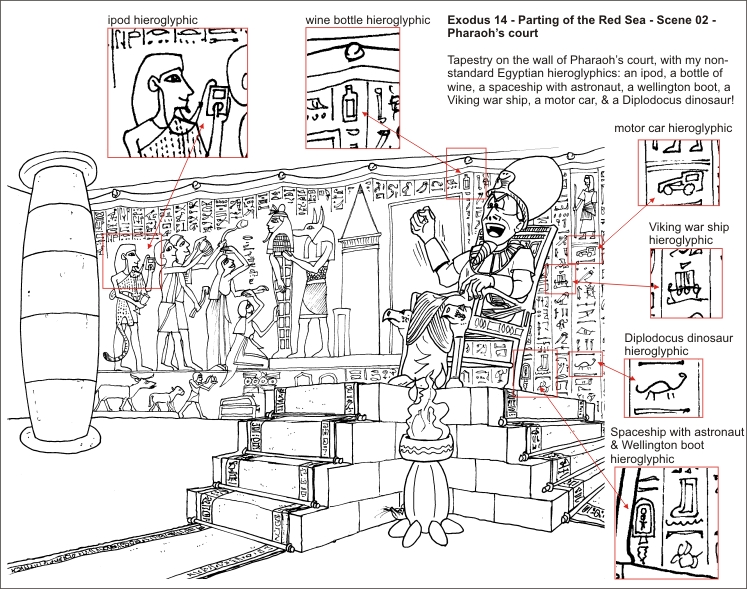 My own Egyptian hieroglyphics!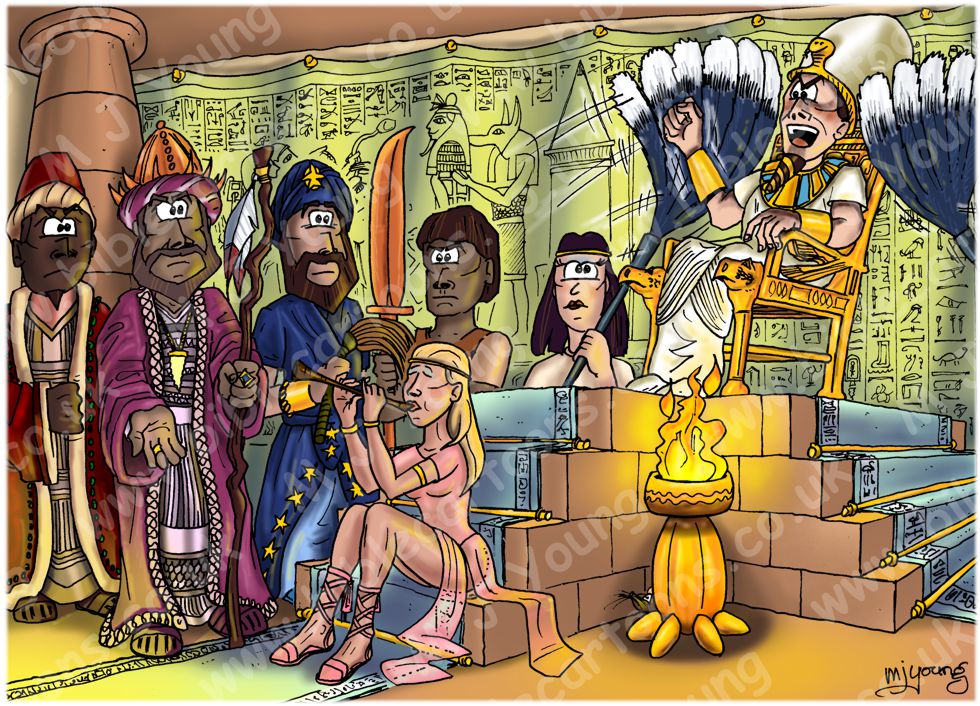 Exodus 14 – Parting of the Red Sea – Scene 02 – Pharaoh's court

Follow this link to see this Bible Cartoon on the BC Gallery page, with download & purchase options:
Bible Cartoon: Exodus 14 – Parting of the Red Sea – Scene 02 – Pharaoh's court


Comments
Comments are turned off for this article
---
Go to Blog Archive page