Man with head in lion!
---
Posted 31 Jul 2015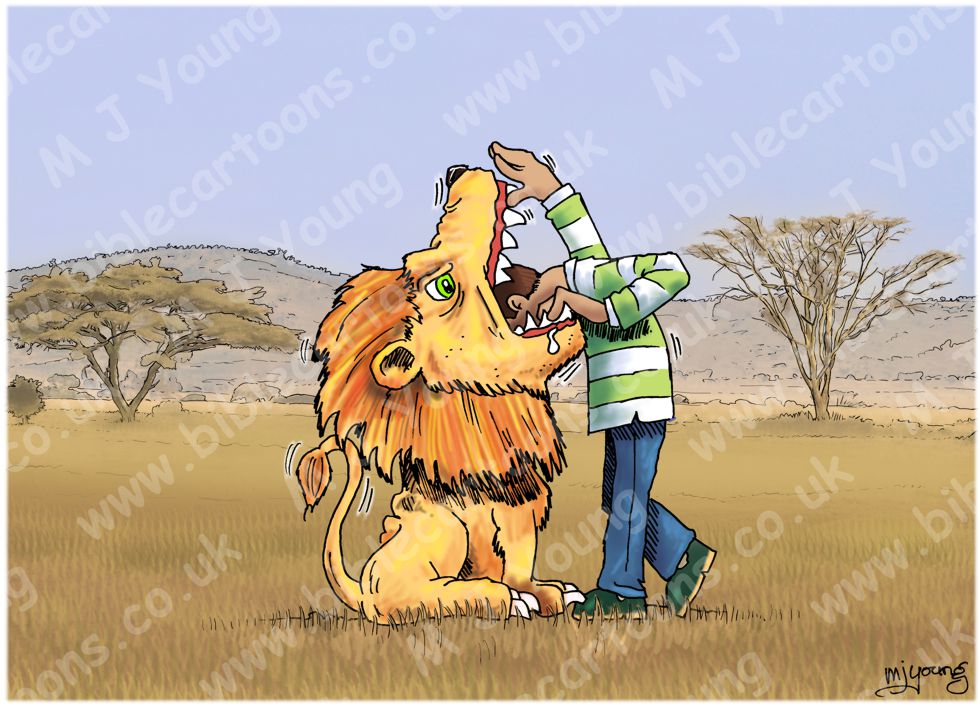 Be strong lion
I've just completed another Meta4 picture – this one is based on a mug design I drew for a friend.
You can see the scene under "Meta4s" on the menubar.
The picture is inspired by the Joshua 1:7 quote "Be strong and very courageous".
For this version of the picture (in Meta4s) I have added an African scene in the background. I found a suitable photo on the internet, then modified it, altered colours & tones, & added the black outlines around the hills, trees, bushes, etc. I have also faded it, so that it doesn't take the viewers attention away from the man & lion in the foreground.

Follow this link to see this Meta4 Picture, with download & purchase options:
Meta4 Picture: Be strong lion
Comments
Comments are turned off for this article
---
Go to Blog Archive page