Life depicted as a maze - danger dead-end!
---
Posted 30 Jul 2015
I've just completed another Meta4 picture – one of the next scenes to be found under "Meta4s" on the menubar.
This picture shows an idea I've been mulling over from quite a while: life depicted as a maze we all move through.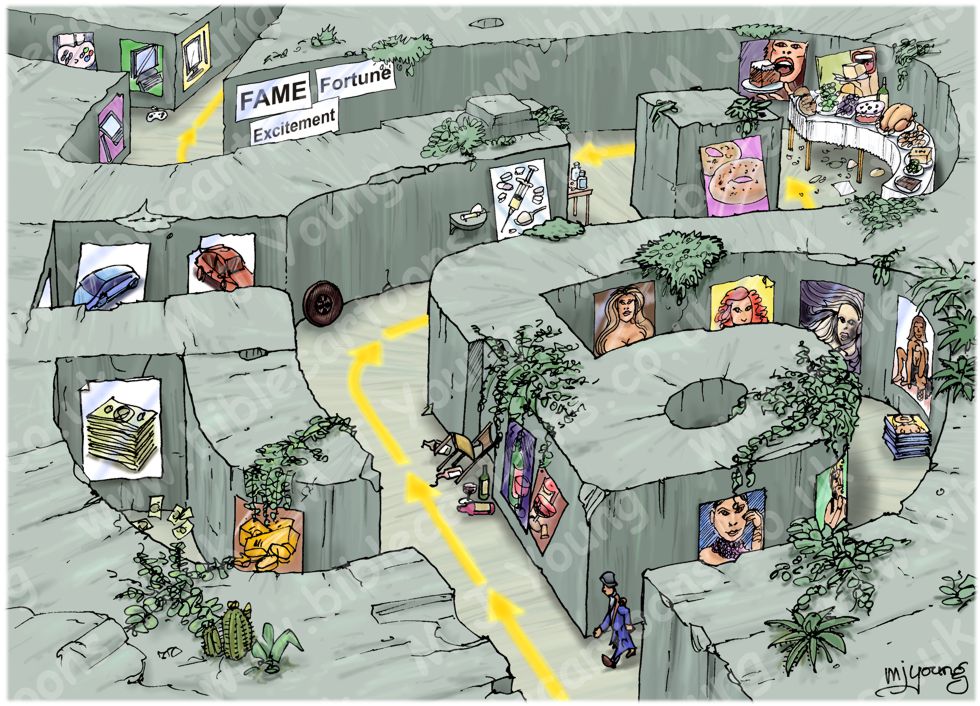 Life maze cul-de-sac
I think a maze is quite a good metaphor for life. We all seem to keep moving along, never quite sure where the next turn will take us. In this illustration, we see a very small part of the maze of life, from above. The end of the maze (unseen in my picture) would represent both the end of someone's earthly life & their step into the after life. For a Christian that is stepping into heaven to be with Jesus, our Lord & Saviour.
In the illustration you might notice a series of glowing, golden arrows, on the floor. That represents God's way: the track or path God wants us to move along. Ideally a person walking through the maze will not get distracted by any of the items on display, but will continue on the "golden arrow pathway" towards heaven. If/when a figure pauses & goes into a dead-end, that represents a distraction to them. Notice that the dead-ends have items in them: money, possessions, entertainment, cars, food, posters of women, playstations, computers, etc.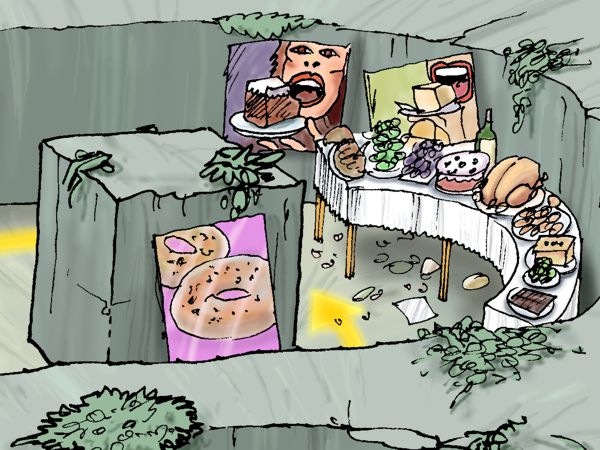 Life maze cul-de-sac – PARTIAL 02
Close-up of the maze with food on a table & posters showing pleasure from food.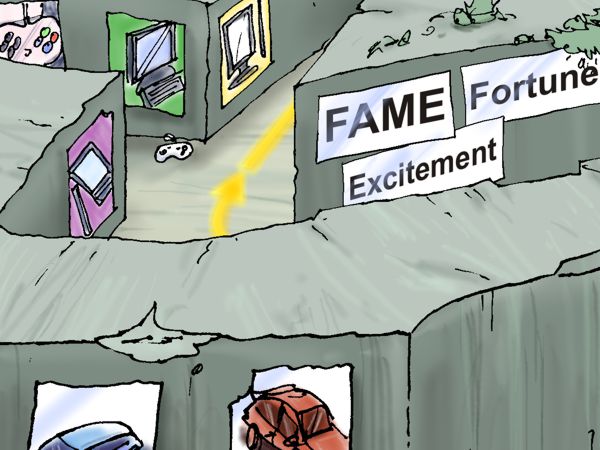 Life maze cul-de-sac – PARTIAL 03
Close-up of the far end of the maze, with computers, technology & playstations on offer.


There is a man coming out of a dead-end, or cul-de-sac, in which can be seen posters of women & a stack of questionable magazines. Clearly that blokes distraction is women! The good news is, the figure is emerging from the cul-de-sac & is ready to resume his journey on their walk of faith. Thank goodness the Lord God gives us plenty of warning about possible distractions coming against us, & He unceasingly encourages us to give up on the distractions & to move closer to Him, on our walk of faith.
Anyone could be susceptible to being distracted from following God's golden path, by whatever they find tempting.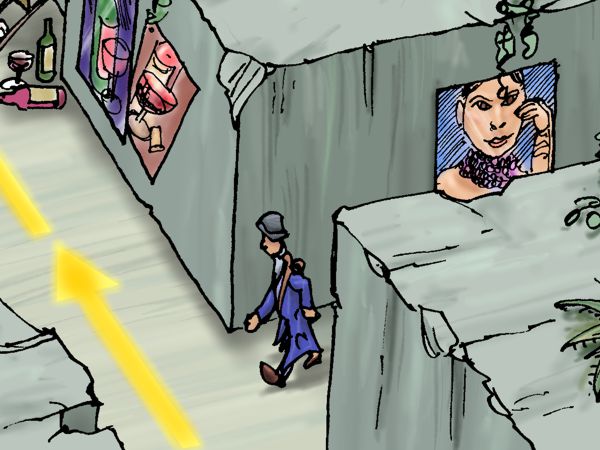 Life maze cul-de-sac – PARTIAL
Close-up of the figure walking out of a cul-de-sac in the life maze.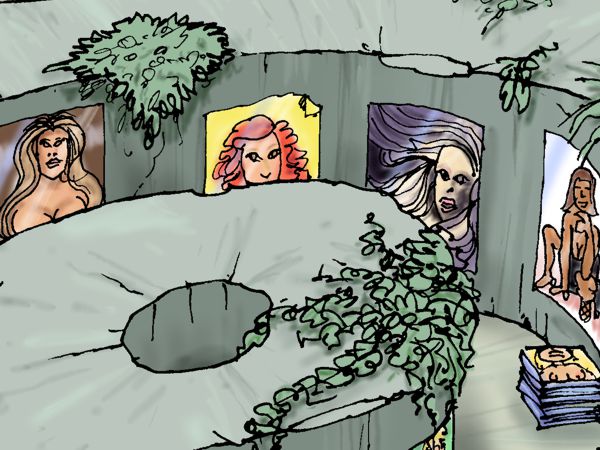 Life maze cul-de-sac – PARTIAL 01
Close-up of the maze cul-de-sac, with posters of women & magazines on the floor.


Follow this link to see this Meta4 Picture, with download & purchase options:
Meta4 Picture: Life Maze cul-de-sac


Comments
Comments are turned off for this article
---
Go to Blog Archive page