How was 2016 for Bible Cartoons: a review
---
Posted 09 Jan 2017
Just like any good awards ceremony, I'd like to thank all our wonderful customers for supporting Bible Cartoons in 2016! Here are a few facts and figures to help define how we did in 2016, our most successful year to date – praise the Lord!
MOST POPULAR in 2016…
Old Testament Bible Cartoon, with the highest viewing figure was…
Exodus 08 – the ten plagues of Egypt – Plague of frogs, with 13,027 total views.
New Testament Bible Cartoon, with the highest viewing figure was…
Luke 01 – Births foretold – Scene 01 – Luke writing, with 12496 total views.
YouTube video was… "Story of Jonah" with 1,087 views.
Free Black & White Cartoons inspired by Olympics 2012 was…
"Isaiah 40 – Run & not grow weary" with 1,868 total downloads.
FREE Nativity sheet downloads was…
"Spot the difference 01" with 29,779 total downloads.
FREE Colouring sheet downloads was…
"Genesis 07 – The Flood – Animals going into Noah's ark" with 8,794 total downloads.

SALES of Bible Cartoons
We sold 1323 BC's in total, the highest number in a single year since 2008 when I started production!
52.5% of all transactions were by returning customers (people who had purchased at least once before from the BC website) – what a wonderfully loyal crowd of followers we have!
We sold our first Metaphor picture, ever!
We sold 11 Gospel Illustrations as well.

CUSTOMERS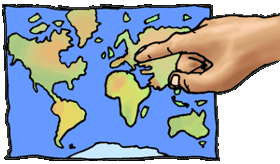 We had 116 New customers in 2016, here's their geographic break-down:
49 from UK — 43.24 % of Total
43 from USA — 37.06 % of Total
4 from Canada — 03.44 % of Total
7 from Australia & New Zealand — 06.03 % of Total
6 from Europe — 05.17 % of Total
7 from Rest of the World — 06.03 % of Total
We had our first ever customers from Arkansas & Hawaii in USA in March & April 2016 respectively. We now have customers in 40 of the 59 States/Districst of the US now – go America!

PRODUCTION
I managed to draw, colour and upload 70 new Bible Cartoons in 2016.

You can see all of these drawings by following this link:
Bible Cartoon by year – 2016


In December I didn't colour a single cartoon as I was drawing 28 black and white outline Bible Cartoons for a lady who lives in Jerusalem, Israel. I have just 4 more to draw in January 2017. All of these can be coloured up and made available as Bible Cartoons, so I should hit my use annual quota of 50 Bible Cartoons pretty quickly in 2017!
Currently there are 555 Bible Cartoons on the website, of which 466 (83.9%) have sold at least once. 89 BC's (16%) have never sold – how sad… someone give them a good home!

MILESTONE FIGURES
We had our 600th new customer buy Bible Cartoons in August 2016.
Sales of Bible Cartoons reached 6500 in total, in December 2016.

MOBILE-FRIENDLY WEBSITE DESIGN
The largest single project of 2016 was a 2 month + effort to make the BC website mobile-friendly. Having read the books "Designing with progressive enhancement" (Parker, Toland, Jehl, Wacks), "Adaptive web design (Gustafson), and "Responsive Design Workflow" (Hay) I was in a reasonably informed position to make the code changes necessary to make the BC website mobile-friendly and adaptive. The code changes, head-scratching, testing & Ah-ha! moments finally paid off in July when the latest version of the website went live.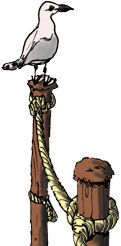 Comments
Comments are turned off for this article
---
Go to Blog Archive page