Happy or consistent... or both?!
---
Posted 15 Jun 2015
Just started reading a very interesting book by William Lane Craig, entitled "On Guard – defending your faith with reason and precision"
The first chapter is looking at philosophy & particularly Atheism & some clever thinkers: Jean-Paul Satre, Bertrand Russell, Albert Camus, Prof. Richard Dawkins. In the first chapter William Lane Craig is examining the difference between an atheistic worldview & a Christian worldview. In its definition, atheism "sees" no higher divine power, & therefore no objective (ie beyond ourselves) meaning, value or significance. Atheism produces subjective meaning, value or significance, whereas Christianity, being derived from a supreme being, has objective (ie larger than "merely" our own!) meaning, value or significance.
Here's a couple of quotes from the first chapter that have impacted me:
"If God does not exist, then life is objectively meaningless; but man cannot live consistently and happily knowing that life is meaningless; so in order to be happy he pretends life has meaning. But this is, of course, entirely inconsistent – for without God, man and the universe are without any real significance." – page 41.
"The atheistic worldview is insufficient to maintain a happy and consistent life. Man cannot live consistently and happily as though life were ultimately without meaning, value or purpose. If we try to live consistently within the atheistic worldview, we shall find ourselves profoundly unhappy. If instead we manage to live happy, it is only by giving the lie to our worldview." Page 45.
There is clearly a correlation, or connection between living happily &/or living consistently. William Lane Craig's observation is that atheists can either live happily (but not consistently with atheism) or consistently (but not happily with atheism) since the atheist worldview is either/or.
I guess one or the other is OK, but I'd rather have both happiness AND consistency – which is what Christ & being a follower of His provide!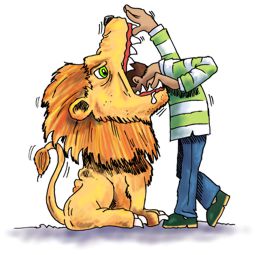 Comments
Comments are turned off for this article
---
Go to Blog Archive page