Haggai goes green on BC website!
---
Posted 16 Oct 2015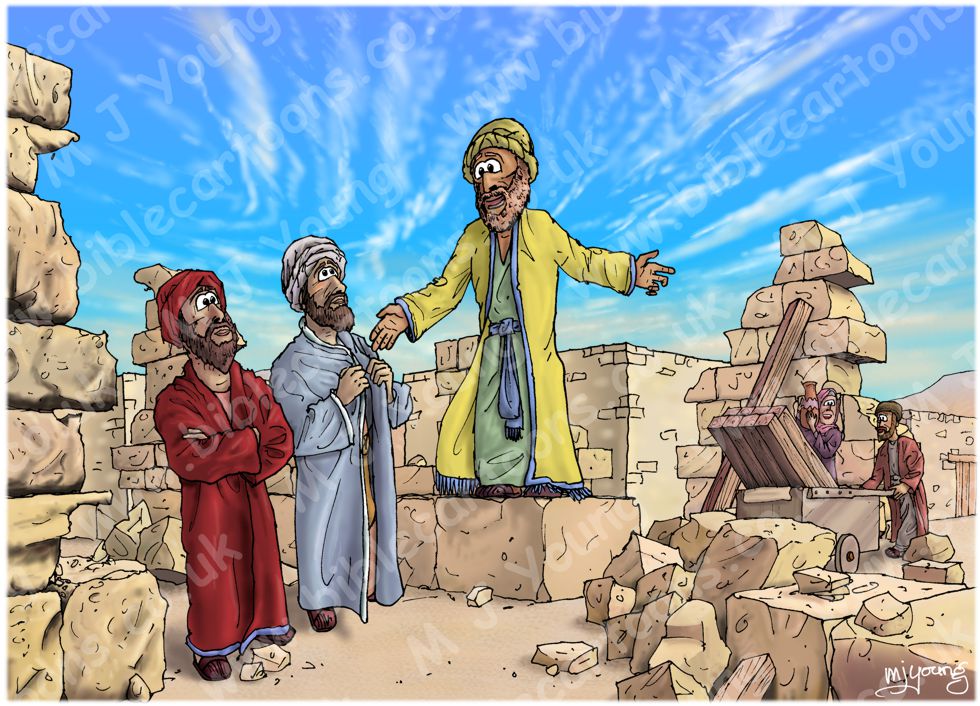 Haggai 01 – Call to Rebuild Temple – Scene 03 – Temple work begins

Follow this link to see this Bible Cartoon on the BC Gallery page, with download & purchase options:
Bible Cartoon: Luke 02 – Nativity SET01 – Scene 05 – Angelic host


I have just completed my very first Bible Cartoon for the Old Testament prophet Haggai. It shows the prophet standing on the ruinned stonework of the temple, talking to Zerubbabel son of Shealtiel, Joshua son of Jehozadak, the high priest. Haggai informs them of what the Lord tells him, "I am with you," declares the Lord. So the people decide to get on withy the temple rebuilding, after quite some delay in that endeavour… better late than never huh?!

Haggai 01 – Call to Rebuild Temple – Scene 03 – Temple work begins (close-up of un-named Hebrew workers)
Comments
Add your comment here:
---