Camels & water do mix!
---
Posted 04 Feb 2022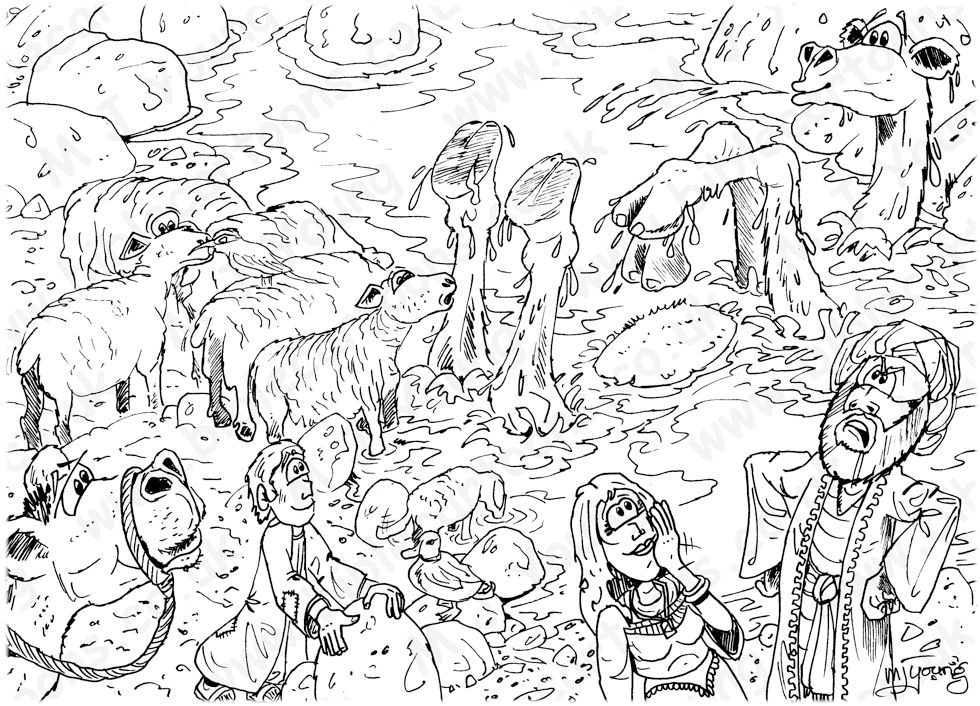 Bible Cartoon: Exodus 17 - Water from rock - Scene 04 - Striking the rock (Fun version) 980x706px greyscale
I have decided to return to the Old Testament for a bit of drawing. I've just read Exodus 17:8-16, which tells of the sudden Amalekite attack on the Israelites when they were in the desert. I looked at my old notes & drawings, & found the above ink illustration. It made me laugh, so I thought I would publish it in the BC Blog for all to enjoy!

If you want to see the "proper" version of Moses striking the rock (& the water gushing out), in 3 different variations, then follow the link below to the BC Gallery page, with download & purchase options:
Bible Cartoon: Exodus 17 – Water from rock – Scene 04 – Striking the rock (Colour version)
Comments
Comments are turned off for this article
---
Go to Blog Archive page