131 cartoons on this website!
---
Posted 19 Jul 2010
I reported at our church's members meeting last Monday the progress we have made with the Bible Cartoons & website. People seemed interested in hearing what I had to say, especially when I told them which were the most viewed cartoons. At the moment we don't have a counter to record the number of viewings of each cartoon on the Bible Cartoons website, but the sister website (in Flickr!) does record that information. My top 3, most popular cartoons (in terms of viewings, & in reverse order) are:
1059 viewings of 1 Samuel 17:23-31 – David & Goliath – Scene 02 – Jesse sends David
1064 viewings of John 13:1-17 Jesus washes his disciple's feet
1104 viewings of Luke 2:1-7 Jesus birth in a manger
That's a lot – I can tell you! I'm really pleased that people are looking at the cartoons. People occasionally leave encouraging comments on the Flickr! site too – which really helps my own enthusiasm for the project.
I have uploaded 2 new cartoons in the last few days…
Matthew 04 – Jesus calls Simon & Andrew
Luke 16 – Rich man and Lazarus
I really enjoyed drawing & colouring these cartoons. Somewhat bizarrely I had forgotten that I had finished the Rich man & Lazarus one! It must have slipped my mind somehow… I came across it quite by chance, just now. I completed it on 18th May! weird!
I've also uploaded the greyscale versions of the Luke 16 cartoon, see below.
I find the idea of heaven & hell very compelling, from an artistic point of view & I really hope that viewers are moved to seriously consider Christianity, in light of this & other cartoons I have drawn.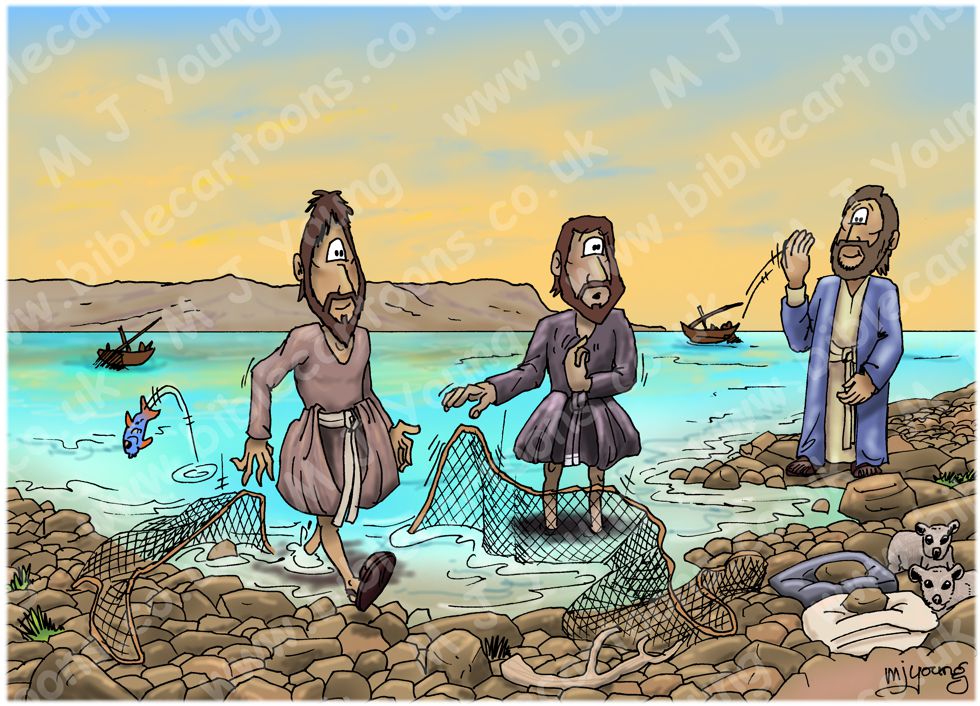 Matthew 04 – Jesus calls Simon and Andrew

Follow this link to see this Bible Cartoon on the BC Gallery page, with download & purchase options:
Bible Cartoon: Matthew 04 – Jesus calls Simon & Andrew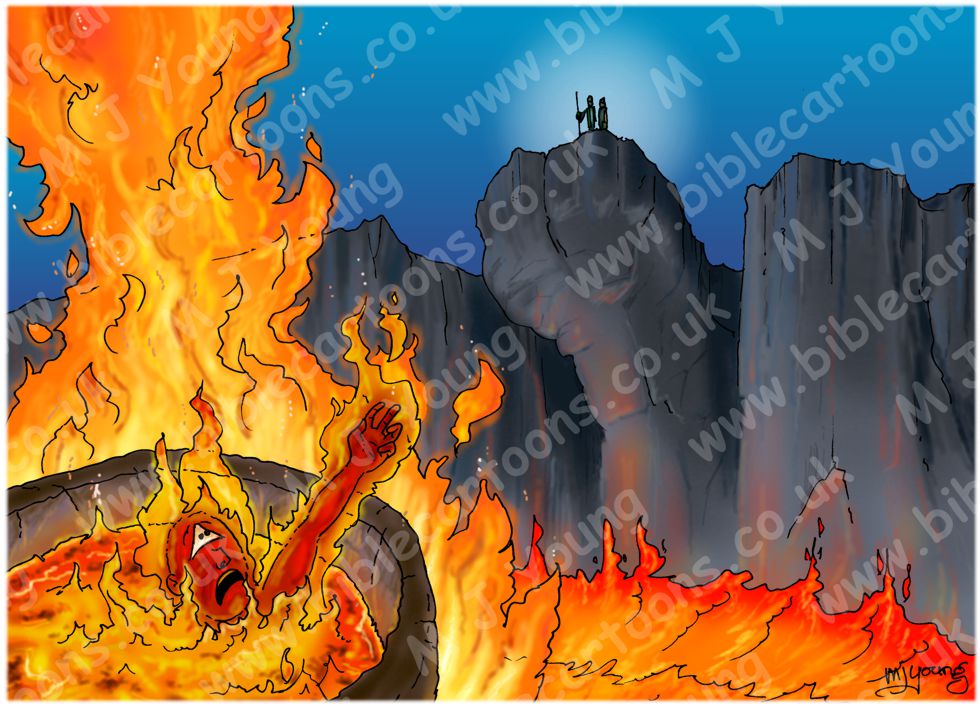 Luke 16 – Rich man and Lazarus – Scene 04 – Have pity (Colour version)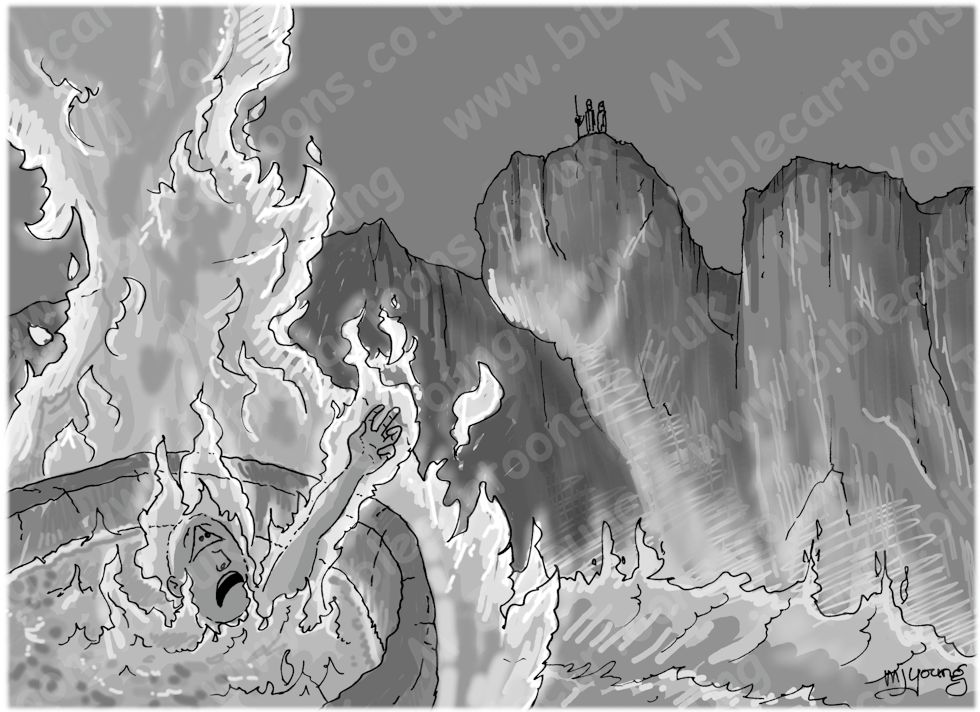 Luke 16 – Rich man and Lazarus – Scene 04 – Have pity – greyscale

Follow this link to see this Bible Cartoon on the BC Gallery page, with download & purchase options:
Bible Cartoon: Luke 16 – Rich man and Lazarus – Scene 04 – Have pity (Colour version)

Follow this link to see this Bible Cartoon on the BC Gallery page, with download & purchase options:
Bible Cartoon: Luke 16 – Rich man and Lazarus – Scene 04 – Have pity (Blue version)


Comments
Comments are turned off for this article
---
Go to Blog Archive page