10 stages in drawing the plague of frogs
---
Posted 22 Sep 2010
My latest cartoon is based on the plague of frogs, from Exodus 08. I thought it might be nice to show how I build up a cartoon, from the initial black & white, pen & ink drawing, through the various colouring in stages, to the final, finished cartoon. Sometimes there are more than the 10 stages shown below, sometimes less, it depends largely on how complex the cartoon is.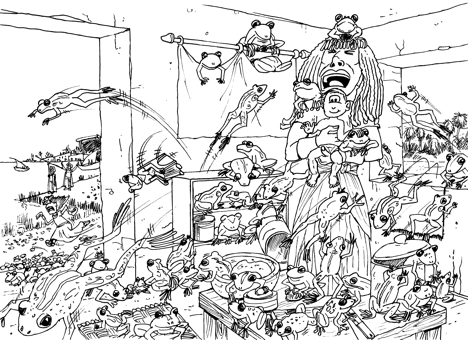 Stage 01 – Black & white line drawing.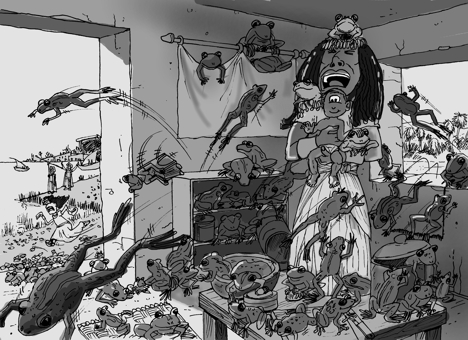 Stage 02 – Tonal study (greyscale) to work out where the light is coming from & where the shadows are.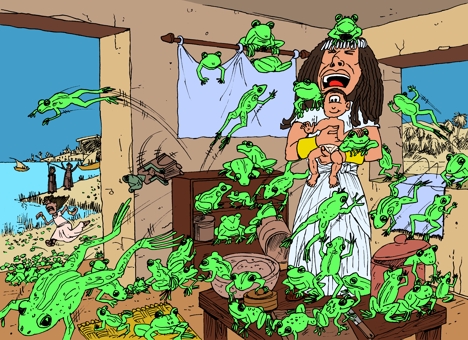 Stage 03 – simple flat colour added.
This is often the longest stage in the entire drawing project, as it involves creating masked areas in PhotoPAINT – a very time consuming process.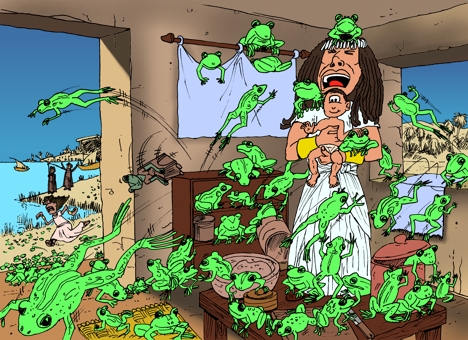 Stage 04 – Room shadows added.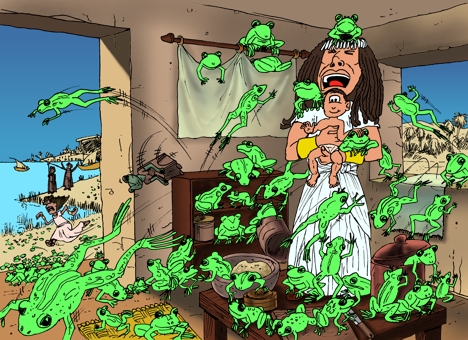 Stage 05 – Shadows of the various containers & pottery added. Change made to wall tapestry colour!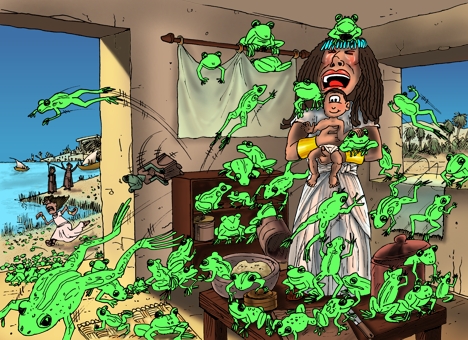 Stage 06 – Egyptian mother & child shadows added. Background landscape shadows added.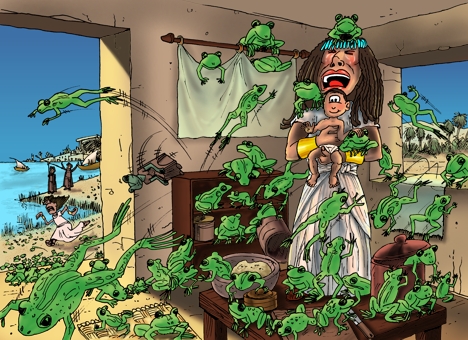 Stage 07 – Colour & shadows added to frogs.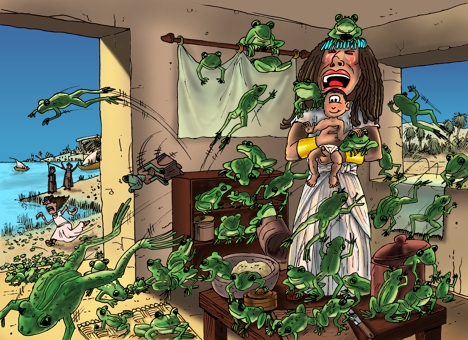 Stage 08 – Deeper frog shadows added. Highlights added to edges of frogs.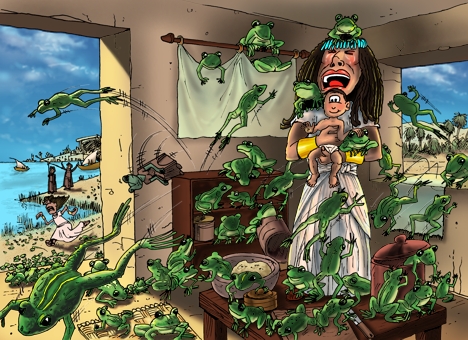 Stage 09 – Clouds added.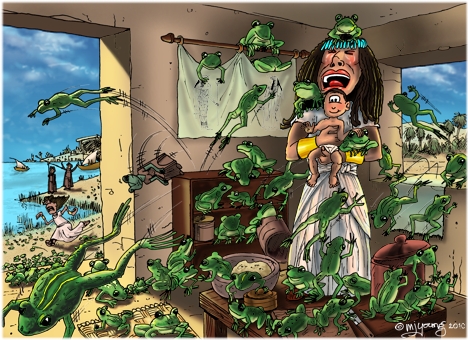 Stage 10 – Finishing off: figures on wall tapestry added. Some adjustments made to light & shading. White surround added, which creates the diffused, faded edge to all my cartoons. Signature added. Watermark added (not shown above.)
All that's left then is to upload the image in various resolutions to the website.
Comments
Comments are turned off for this article
---
Go to Blog Archive page