Click on Add to cart button below shopping cart.
Purchased Meta4 Pictures do not have watermarks. Links to Meta4s provided on email once purchase is completed.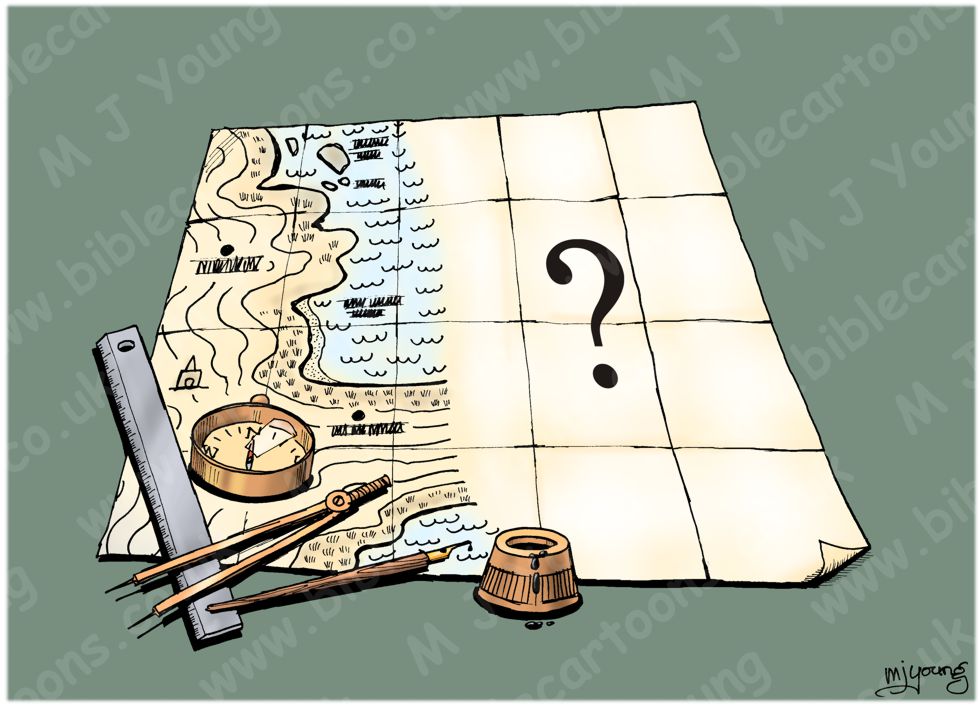 Bible code:
7500500601
Scene no:
1 of 1
Meta4 Picture Description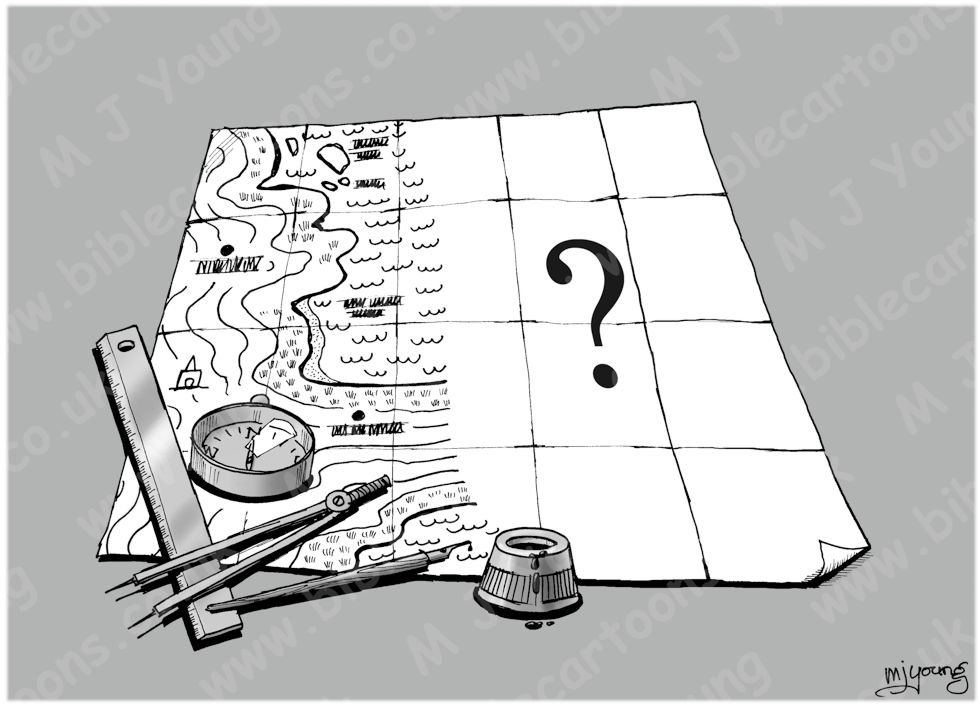 Uncharted Territory – greyscale

This picture came to me after something our pastor said in church on 12/Oct/2014. He was talking about God taking us into new places. He said that the paces where we were going may look the same, but actually it will be quite different, like uncharted territory – going some where new, that we haven't been to before.
This idea instantly gave me a picture in my imagination of a map, with an area that is uncharted; literally, un-drawn, because no-one has been that way before. We are spiritual pioneers!
---
Sermon/teaching theme suggestions:
This picture could be used to talk about change, in a church congregational setting. We know that the Lord wants to bless us individually & corporately, but that sometimes that requires us to change. New places might cause us some discomfort, or even fear, but with God's help we can boldly move into the uncharted territory of our future with confidence.
---