Click on Add to cart button below shopping cart.
Purchased Meta4 Pictures do not have watermarks. Links to Meta4s provided on email once purchase is completed.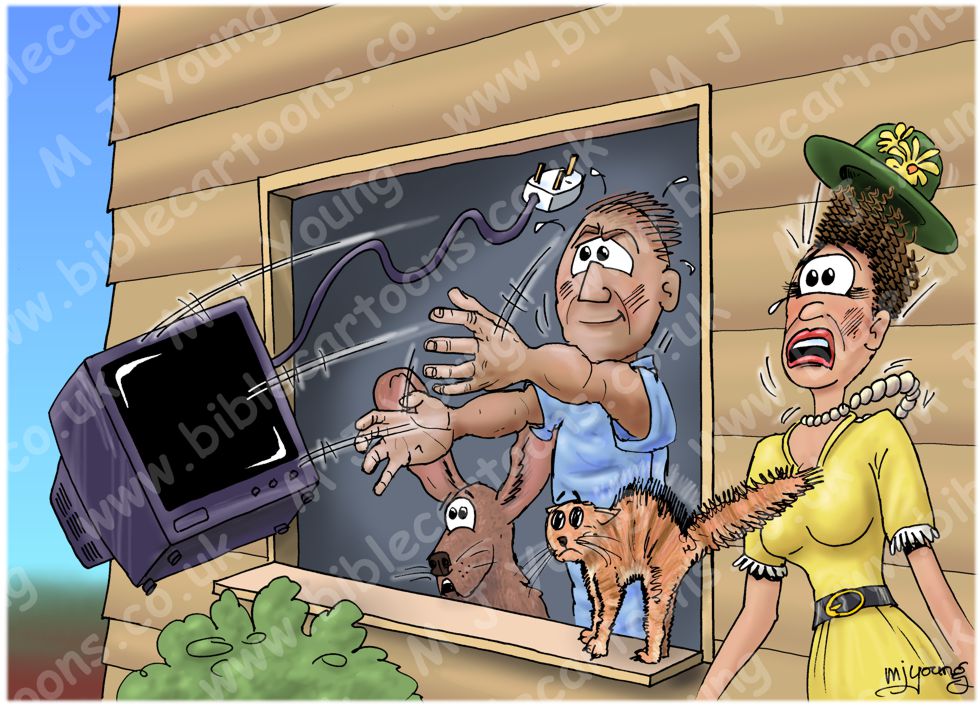 Bible code:
7500501001
Scene no:
1 of 1
Meta4 Picture Description
Throwing out TV metaphor picture.
We seem to live a large proportion of our lives in the entertainment world, especially the worlds of TV, film (cinema, DVD), books, computer games, etc. I am questioning the suitability of doing that, & wondering if there is a BETTER WAY to live.
When we sit alone or with someone else & watch a TV programme or DVD film, etc, our attention is all on the screen. Rarely do we engage with each other. Is that a good idea?
This picture shows a man throwing out the TV, as a metaphor of trying a different approach to life, hopefully a more satisfying one.
---
Sermon/teaching theme suggestions:
This picture could be used to talk about how we use our time; the priority we give to our own leisure & entertainment. It can be used to raise the question of just how important we think prayer, reading our Bibles & doing other Christian activities are, when compared to passive involvement in our own entertainment.
---
Follow this link to see the BC Blog article about this subject:
BC blog article "Better choice than TV, film, entertainment?"