Click on Add to cart button below shopping cart.
Purchased Meta4 Pictures do not have watermarks. Links to Meta4s provided on email once purchase is completed.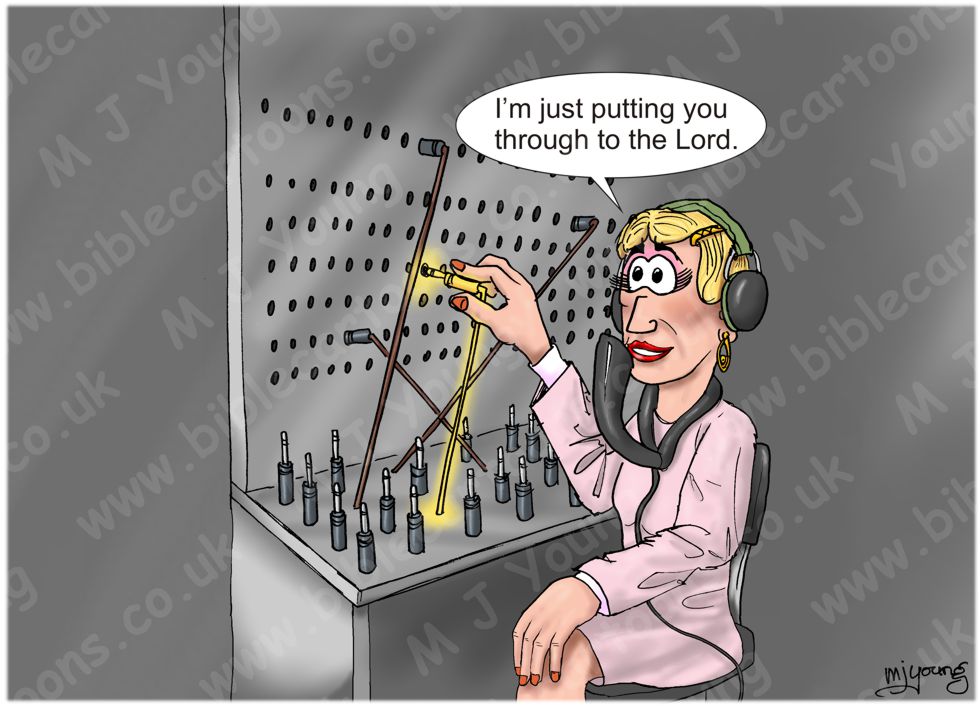 Bible code:
7500500801
Scene no:
1 of 1
Meta4 Picture Description
The pastor at Fore Front church (where we attend) spoke about church being a place where we can "get connected" to the Lord God. He said that God is connecting people to Himself in church; there is a direct connection to God when we worship, pray, read the Bible, etc. I "saw" a picture of a telephone switch board operator in my imagination, like the one above.
It is worth saying that this picture is NOT suggesting that we need an sort of intermediary person to help us "get connected". I wouldn't want anyone to think that or to interpret the picture in that way. God is quite capable of connecting to us Himself, he doesn't need any "special" people to do that! On the other hand, it is possible that God may choose to use a pastor, preacher, evangelist, etc to help us to connect to God in a new or different way. Anything is possible with God!
The picture is merely my interpretation of the idea of "getting connected" or "plugged in" to the Lord.
I wanted to make the telephone operator in my picture look like the ones in the early days of telephone exchanges, with a big panel of holes & switch cables that made the connection. The lady in pink also has one of those big mouth pieces to speak into, round her neck!
Notice that the "connecting line" that the lady is plugging in is glowing gold – that's the line that connects us to God – a most important line!
---
Sermon/teaching theme suggestions:
This picture could be used to talk about the idea of "getting connected" to God; how God wants us to connect with Him though prayer & devotions. It can be used to illustrate that we DON'T need a "special" intermediary person to achieve that closeness & connection with God, since Jesus has achieved that for each of us, on the cross.
---