Select quantity required, then click "Add this design to cart"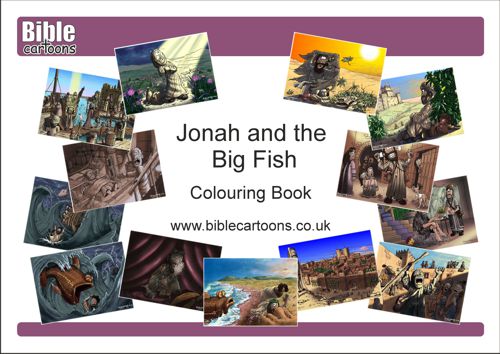 Merchandise Code No:
8400100101
13 colouring pages in total.

Note: The 13 colouring pages in this book are identical to the black outline drawings used to create the Jonah cartoons.

PLEASE

NOTE

: This is

NOT

a printed booklet, but a file that is sent to you (via email) & which you print yourself.
Click here to see the coloured cartoons:
Use Back button to return here.
Jonah and the Big Fish
Example page(s):