Bible Book:
Joshua
Bible Book Code:
0600201501
Scene no:
1 of 1
Bible Reference & Cartoon Description
Joshua 2:15-21 (ANIV)
15 So she let them down by a rope through the window, for the house she lived in was part of the city wall. 16 Now she had said to them, "Go to the hills so that the pursuers will not find you. Hide yourselves there three days until they return, and then go on your way."
17 The men said to her, "This oath you made us swear will not be binding on us 18 unless, when we enter the land, you have tied this scarlet cord in the window through which you let us down, and unless you have brought your father and mother, your brothers and all your family into your house. 19 If anyone goes outside your house into the street, his blood will be on his own head; we will not be responsible. As for anyone who is in the house with you, his blood will be on our head if a hand is laid on him. 20 But if you tell what we are doing, we will be released from the oath you made us swear."
21 "Agreed," she replied. "Let it be as you say." So she sent them away and they departed. And she tied the scarlet cord in the window.
DRAWING NOTES:
TIME OF DAY:
Verse 8 tells us "Before the spies lay down for the night,…" so this scene clearly took place during the night.
LIGHTING NOTES:
The dark tones of this picture are lifted by unseen moonlight above the scene, but also by the warm glow of candles or oil lamps in th windows of various houses. Rahab is illuminated by the light of her window.
CHARACTERS PRESENT:
Rahab [Harlot/Innkeeper] is waving from the window. The two spies are at the base of the wall, having just climbed down a knotted rope. One of them is waving back up to Rahab.
RESEARCH/ADDITIONAL NOTES:
I enjoyed colouring this scene, which shows the two Israelite spies having just climbed down a knotted rope to the ground below Rahab's window.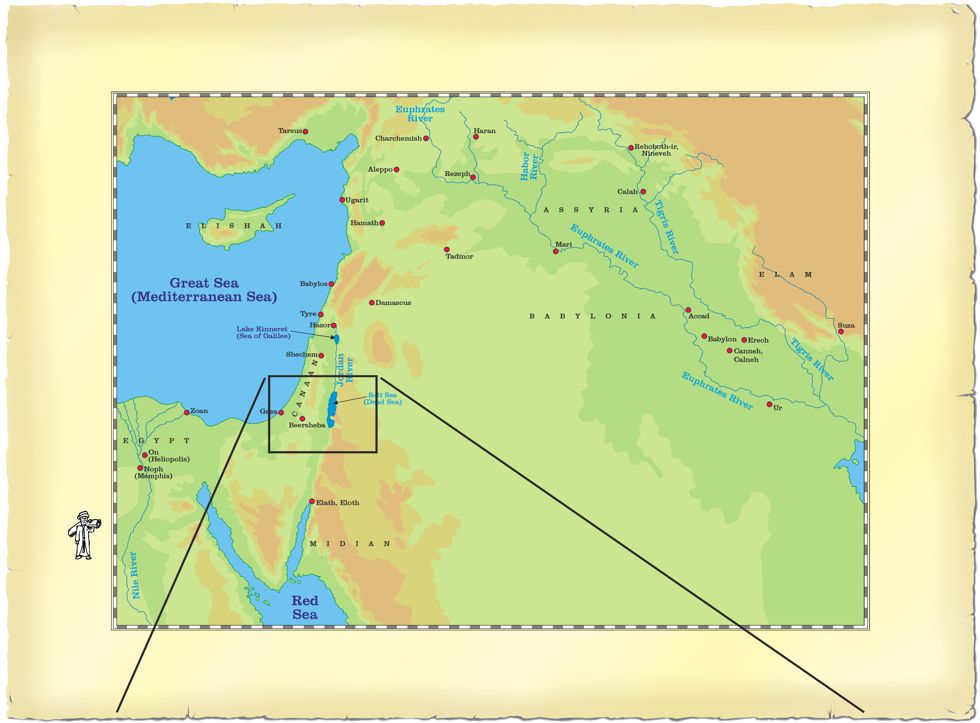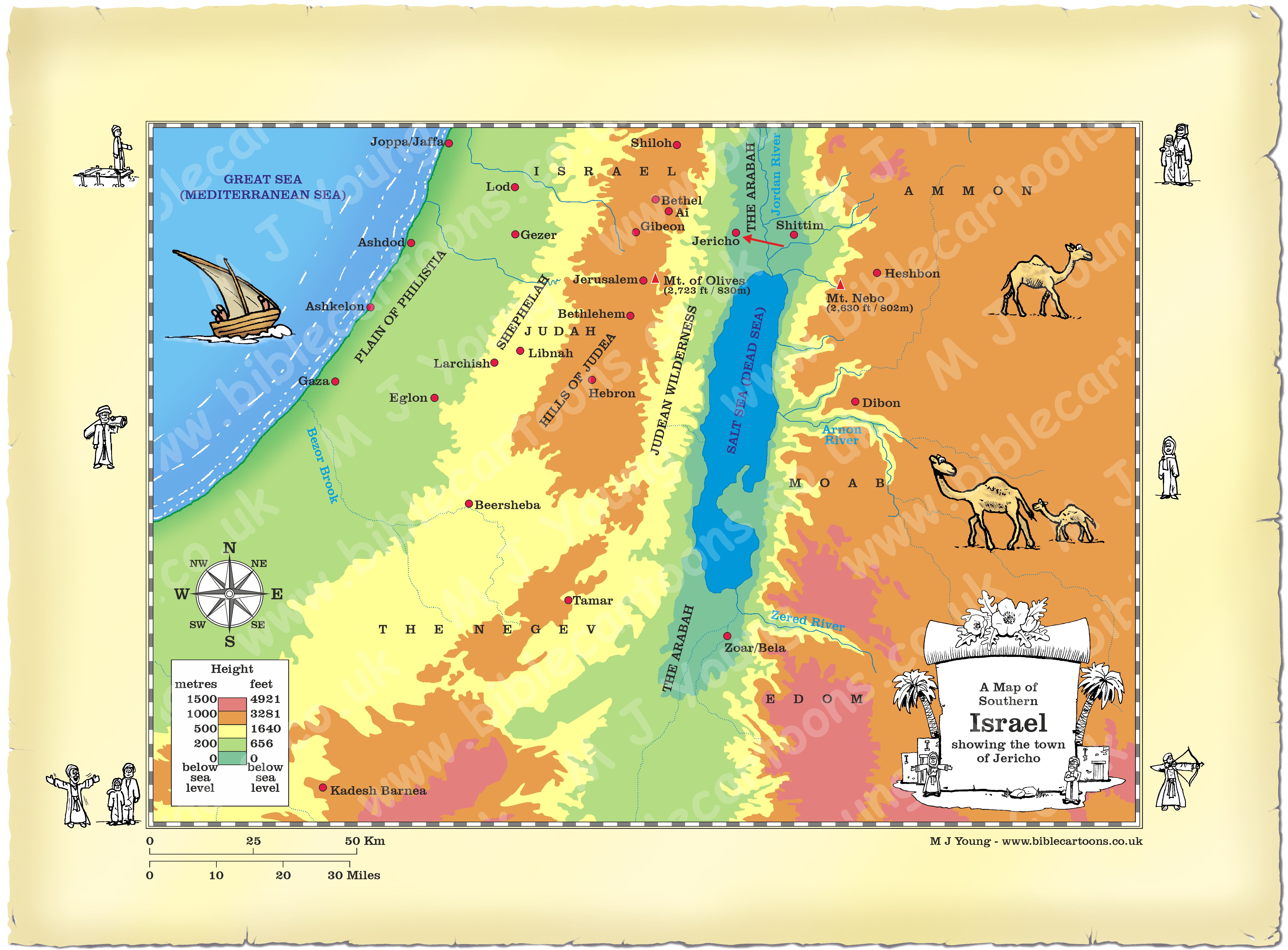 Map of Southern Israel showing Jericho

Link to related Map
Click blue bar below to see Map of Bethel with purchase option:
View/Buy this map