Bible Book:
Exodus
Bible Book Code:
0201700401
Scene no:
3 of 4
Bible Reference & Cartoon Description
Exodus 17:4 (ANIV)
Then Moses cried out to the Lord, "What am I to do with these people? They are almost ready to stone me."
DRAWING NOTES:
TIME OF DAY:
Not specified in the Bible. I have set this scene in the morning.
LIGHTING NOTES:
Sunlight (above & behind the viewer) illuminates this scene.
CHARACTERS PRESENT:
Aaron is on the left, looking somewhat worried by the crowd behind Moses, who is fervently praying to the Lord.
RESEARCH/ADDITIONAL NOTES:
This scene immediately follows the previous, & shows Moses praying to the Lord, since he is concerned that the Hebrew people were ready to stone him!
I have used the same background you can see in Scene 02 in this Bible Cartoon.
Below is the rough pencil sketch I drew to design this scene.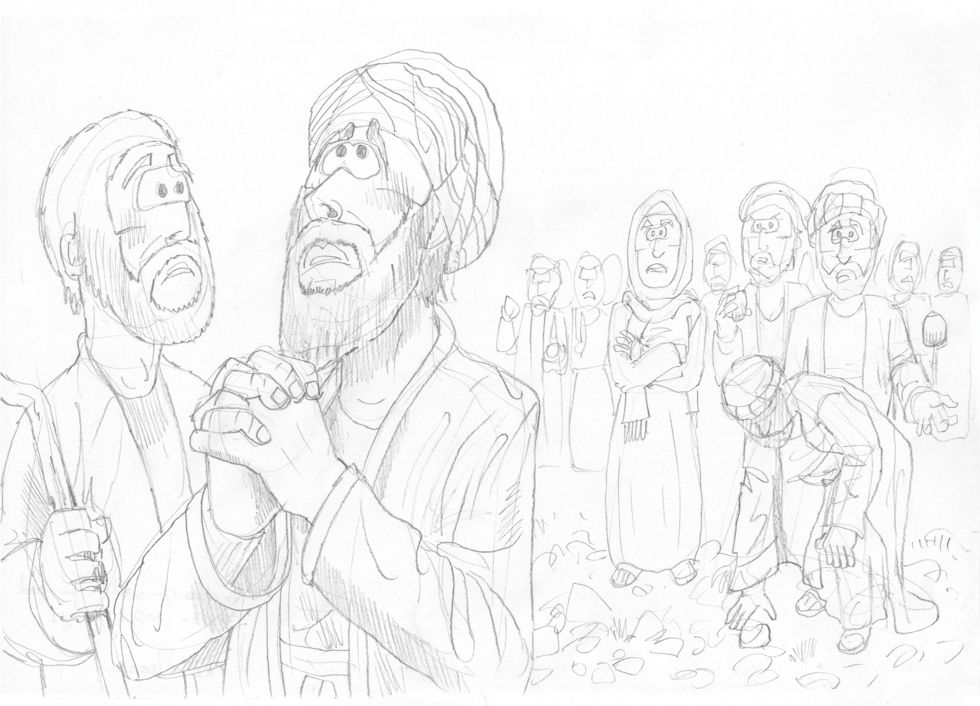 Exodus 17 – Water from rock – Scene 03 – Moses prays – Greyscale