The 100th cartoon!
---
Posted 03 Oct 2009
This is it… my 100th bible cartoon – yippee!
That's a major milestone for me & this website.
Which is the 100th cartoon? It's… Jonah 04 – Scene 12 – Plant. Where Jonah is sitting under a plant that provides him with shade, whilst he looks at Nineveh to see what will happen to the city, after he has delivered the Lord's message.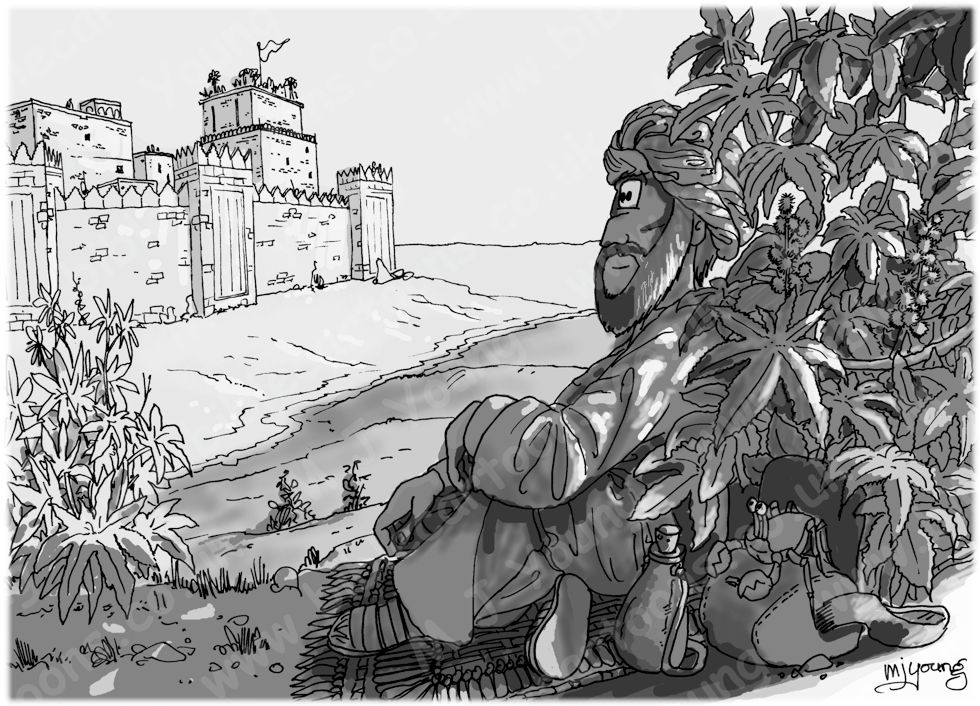 Jonah 04 – Scene 12 – Plant – greyscale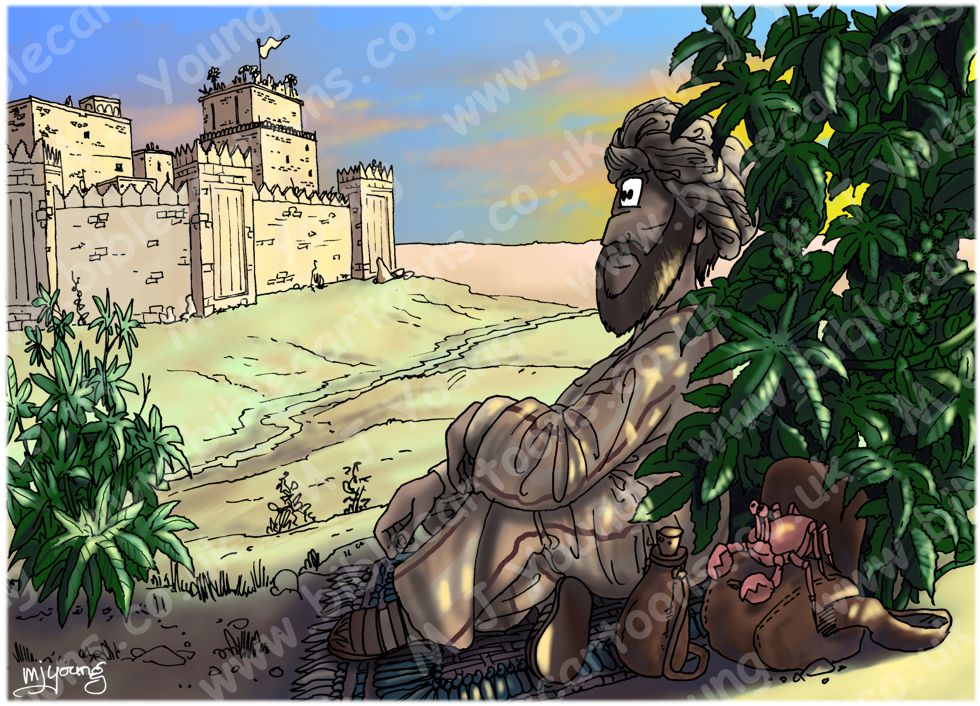 Jonah 04 – Scene 12 – Plant

Follow this link to see this Bible Cartoon on the BC Gallery page, with download & purchase options:
Bible Cartoon: Jonah 04 – Scene 12 – Plant


Comments
Comments are turned off for this article
---
Go to Blog Archive page