Parable of Lost Sheep Finished
---
Posted 27 Sep 2012
I've finished my 5 cartoon set of cartoon illustrations which depict Jesus' short parable about the Lost Sheep – see below.
As I wrote in the notes which accompany these 5 illustrations, in order to demonstrate the importance God attaches to little children, Jesus gave the disciples an illustration in the form of a parable, which is a word derived from the Greek. verb paraballo, meaning to "lay by the side of," to "compare"; a "likeness, similitude."
In the same way as the shepherd went out looking for the lost sheep in the story, God (referred to as "my/your Father in heaven" in Matthew 18:10) is concerned about these "little ones" or children and does not want to lose any of them. In fact we are all God's children, so we can legitimately apply the term "little ones" to each & every one of us.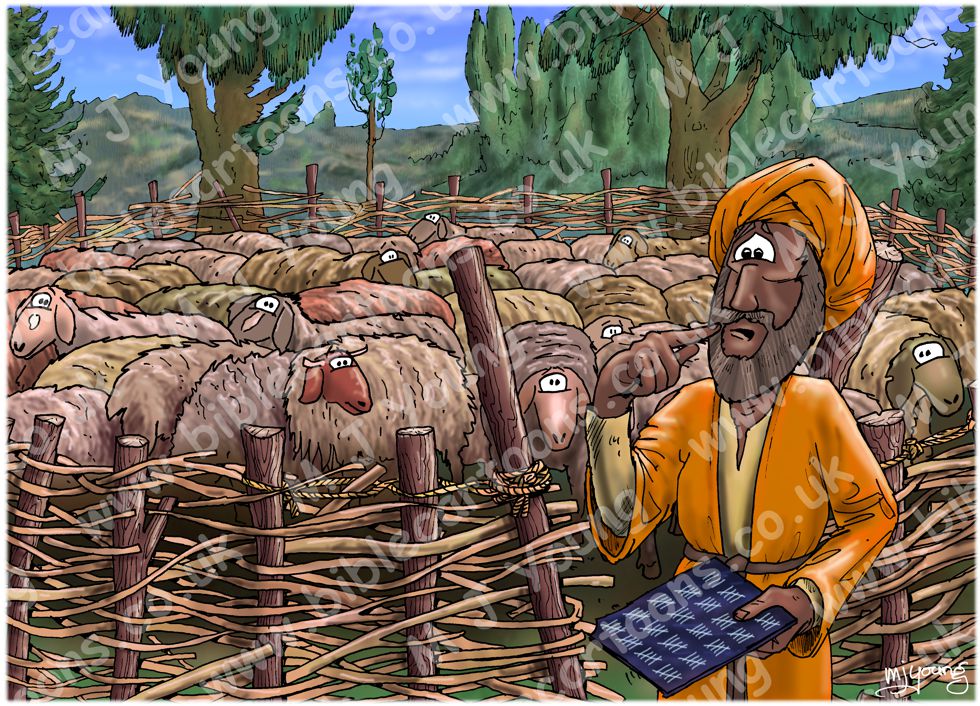 Matthew 18 – Lost sheep parable – Scene 01 – Sheep pen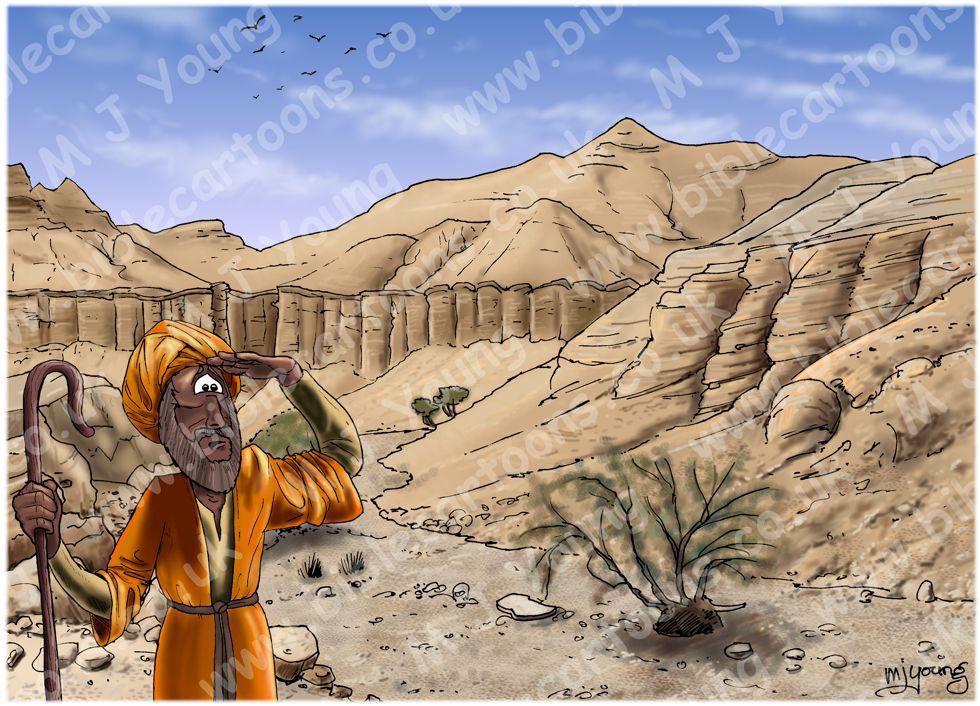 Matthew 18 – Lost sheep parable – Scene 02 – Searching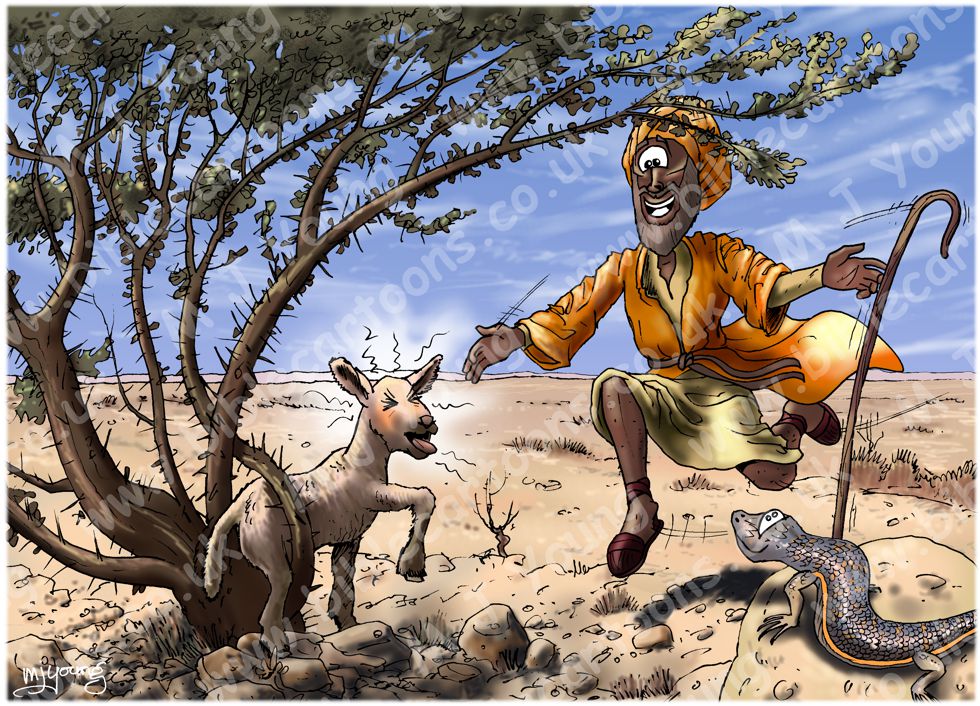 Matthew 18 – Lost sheep parable – Scene 03 – Found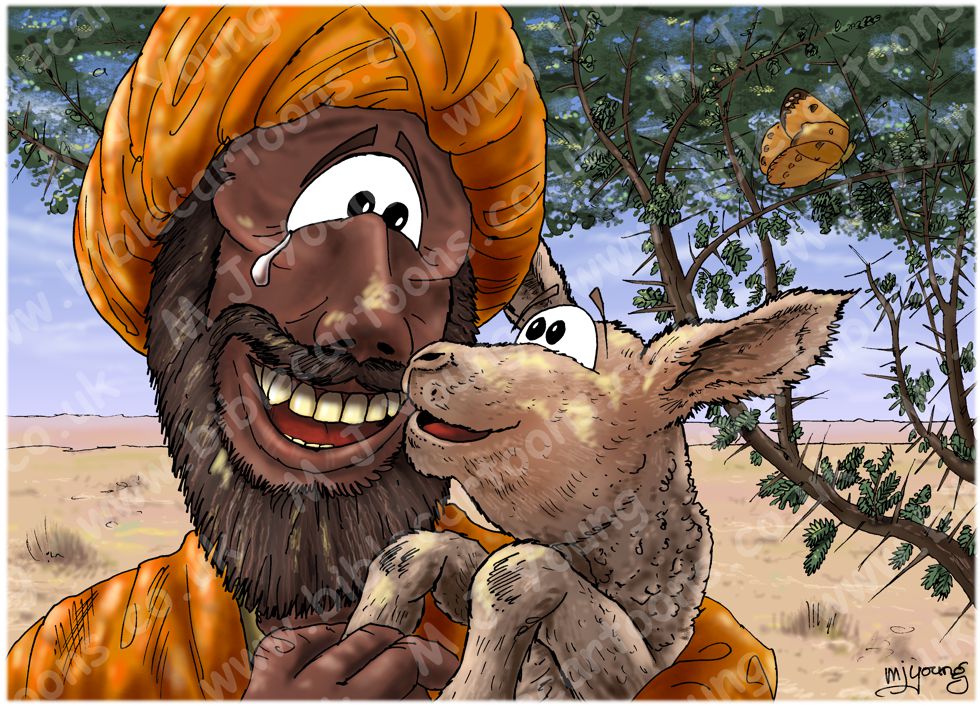 Matthew 18 – Lost sheep parable – Scene 04 – Cherished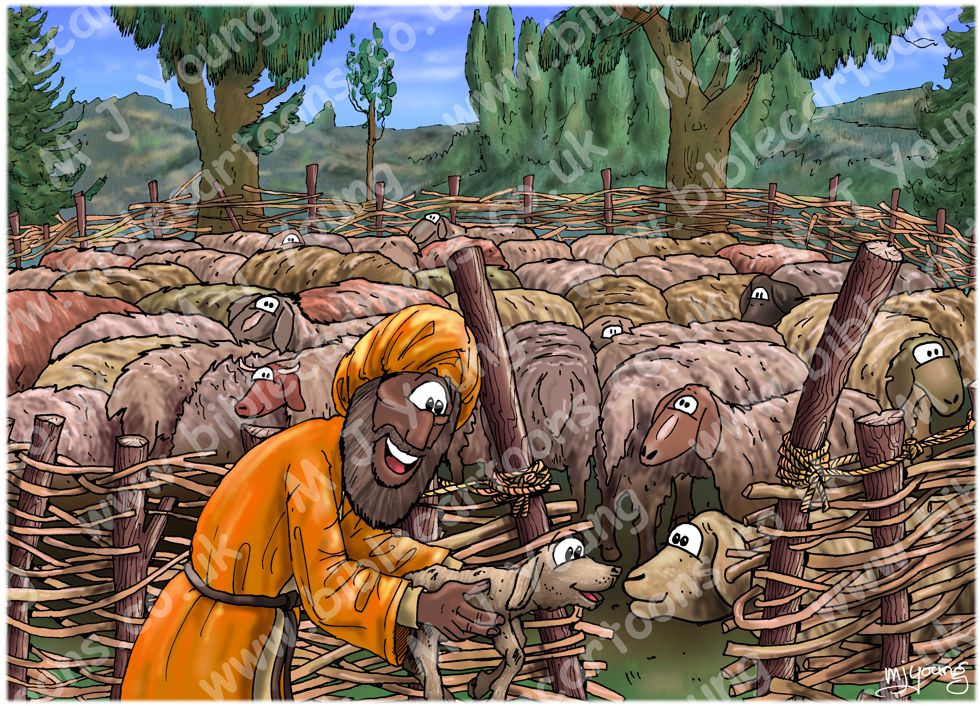 Matthew 18 – Lost sheep parable – Scene 05 – Return home

Follow this link to see this Bible Cartoon on the BC Gallery page, with download & purchase options:
Bible Cartoon: Famous Bible Story – Matthew 18 – Parable of lost sheep


Comments
Comments are turned off for this article
---
Go to Blog Archive page