No more large files in browsers!
---
Posted 05 May 2016
I have completed the latest round of improvements to the Bible Cartoons website, which has involved re-creating lots of thumbnail images, as seen on the various Search by… pages.
Having discovered that my images were being squashed down to little thumbnail sized pictures & sent to customer's browsers, (large files = slow loading) I can now serve up smaller, thumbnail images (little versions of the big BC files) which will save a lot of time & not be as expensive for mobile users out in the wild!
I've check using GTMetrix & got these results, testing the 4 Gospel's in the new testament (see below). Entry 01) is the average page load speed, followed by the size of the page download.
Matthew's Gospel – contains 68 Bible Cartoons.
01) 4.4 seconds – 5.28Mb
02) 3.8 seconds – 0.67Mb
Mark's Gospel – contains 53 Bible Cartoons.
01) 3.4 seconds – 4.29Mb
02) 3.2 seconds – 0.56Mb
Luke's Gospel – contains 80 Bible Cartoons.
01) 4.8 seconds – 6.14Mb
02) 4.0 seconds – 0.75Mb
John's Gospel – contains 35 Bible Cartoons.
01) 3.1 seconds – 2.4Mb
02) 2.5 seconds – 0.38Mb
In each case you can see significant increases in speed & massive savings in download size!
Luke's gospel contains the most Bible Cartoons of them all (80 at present) but serving thumbnail images instead of the resized large ones saves a massive 5.59 Mb of data!
I am so sorry I have (up until now) been serving up these large files. But, no more!
The page load times are still too high (it is recommended that web pages should load in under 2 seconds) & I will see what I can do about that, but I am pleased with this start. One idea I have had is to split up the Gospel images into various chapter sub-divisions on 2 or more different pages, eg Luke chapter 01-12 & 13-24, that way viewers will only see about half of the images at any one time, saving about half the download time/file size.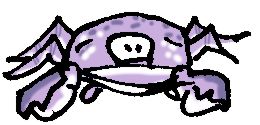 Comments
Comments are turned off for this article
---
Go to Blog Archive page