Habakkuk goes green on BC website!
---
Posted 12 Oct 2015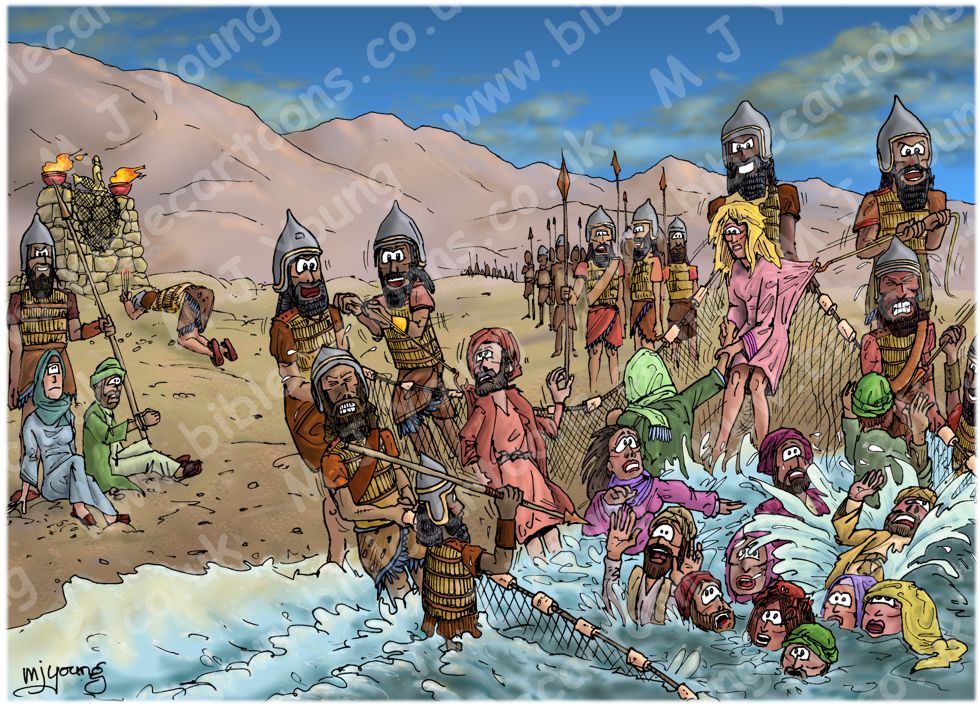 Habakkuk 01 – Dialogue with God – Scene 03 – Habakkuk's 2nd complaint
I have just finished my first Bible Cartoon for the Old Testament book of Habakkuk, a so-called minor prophet. My picture shows Hebrew people being captured by Babylonian soldiers, ready to be exiled to Nineveh in Babylon.

Follow this link to see this Bible Cartoon on the BC Gallery page, with download & purchase options:
Bible Cartoon: Habakkuk 01 – Dialogue with God – Scene 03 – Habakkuk's 2nd complaint
Comments
Comments are turned off for this article
---
Go to Blog Archive page