Continuing website cyber-problems!
---
Posted 02 Feb 2012
My website's cyber-hiccups are still going strong, resulting in some of the images not being seen on the pages – sorry about that. Just as soon as we can figure out what to do to fix the problem, we will.
This week I am working on my last cartoon in the 14 cartoon "Parting of the Red Sea" series. I hope to finish the series today.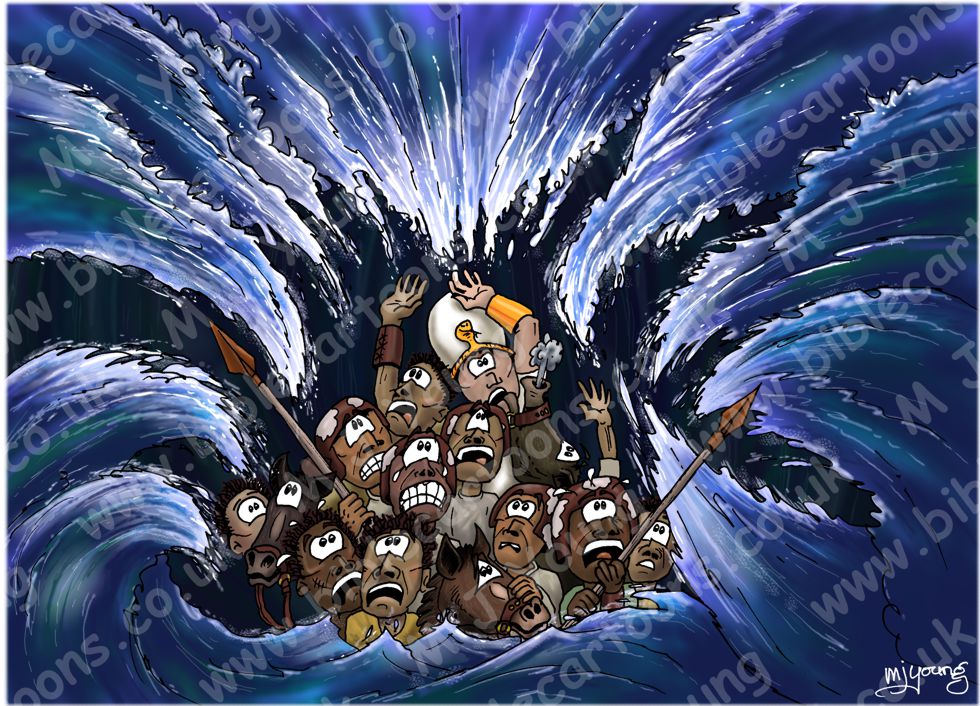 Exodus 14 – Parting of the Red Sea – Scene 13 – Drowned

Follow this link to see this Bible Cartoon on the BC Gallery page, with download & purchase options:
Bible Cartoon: Famous Bible Story – Exodus 14 – Parting of the Red Sea


Comments
Comments are turned off for this article
---
Go to Blog Archive page