C. S. Lewis's "Surprised by Joy" & imaginary worlds!
---
Posted 23 Jan 2015
I've been reading (now finished) C. S. Lewis's "Surprised by Joy" autobiographical book, although, in the preface, Lewis's writes "The book aims at telling the story of my conversion and is not a general autobiography…". It transpires that this is so because he glosses over some events, the telling of which would make the book more of a general autobiography. Lewis's deliberately edits the material (his own recollections) to concentrate on the focus of the book: his conversion experience.
I'm one of those people who mark pages when I read something interesting, or want to remember & refer back to. There are plenty of my notes in this book of Lewis's – he inspires me greatly!
C. S. Lewis wrote (in this book) that he didn't mark or write notes on books himself, holding them in too high esteem to do that to them! But for me, I prefer to think of books as reference material – & underlining, adding asterisks (*) & exclamation marks (!) & writing notes on them is my way of interacting with the material & providing myself with reminders, for future reference!
"Surprised by Joy" has been a fascinating read, as it details Lewis's personal journey from atheist to theist, Christian believer. As A Christian myself, I find that journey interesting & I love to read/hear of other people's journey into faith. Perhaps one day I'll write about my own journey into faith, tough I don't suppose many people will really be interested in that!
One thing that really surprised me when reading Lewis's "Surprised by Joy" book, was the part about his childhood & his invention of an imaginary world, which he called "Animal-Land" (first referred to in chapter 1 (page 4)0, later to be called "Boxen", when Lewis's "Animal-Land" was fused with his brother's imaginary land of "India" (chapter 5 (page 90)).
The reason this was a surprise to me was because I spent many a happy hour inventing my own imaginary world; I didn't know I had that in common with Lewis! As he writes in the preface of "Surprised by Joy", "… I notice that a man seldom mentions what he had supposed to be his most idiosyncratic sensations without receiving from at least one (often more) of those present the reply, 'What! Have you felt that too? I always thought I was the only one'. ". I was surprised by the discovery that Lewis & his brother had both invented imaginary worlds – carefully drawing & writing their histories & geographies. I did the same thing. Perhaps many people have done the same thing? I know my cousin (more like a brother to me) also created an imaginary world; I expect many other artists & imaginative people have!
It was wonderful to read of that coincidence in Lewis's "Surprised by Joy" book!
Since finishing this book I have been listening to "Mere Christianity" on audio, which has been fascinating. Although to be totally honest I think I'll have to listen to it many times in order to fully understand the subtler points made by Lewis!
On the strength of the "Surprised by Joy" book I have bought a boxed set of 7 of Lewis's tomes, which include "The Great Divorce", "Miracles", "The Problem of Pain", "The 4 Loves", "The Screwtape Letters" (which I have read before, but haven't, up until now, owned a copy of) & another copy of "Surprised by Joy". No doubt there are many more hours of discovery & thought-provoking reading coming my way in the future!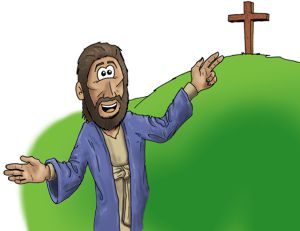 Comments
Comments are turned off for this article
---
Go to Blog Archive page