Bible Cartoons website now mobile friendly & responsive!
---
Posted 06 Jul 2016
At last, the Bible Cartoons website is mobile friendly and has a responsive design – which means the web page flexes and re-forms to fit any browser it is viewed in.
I have been working on changes to the BC website coding for several months, within a testbed page, so as not to damage the live site. On Monday 4th July (an auspicious day for all of our American friends!) I rolled out the test page code into the default BC page, which marked the beginning of adapting the website for true responsive, mobile-first design.
Yesterday (5th July) I finished rolling out these changes to all pages of the BC website. There were a few unexpected bugs and issues, but I've solved them… I hope!
So now when people view the website on a mobile/cell phone, or a tablet, or a PC/Mac screen, or a TV, or a games console, etc, they should see the BC website optimised for that device. Feel free to test that claim out & let me know if it doesn't work on your device – that's good to know!
If you are sitting in front of a PC/Mac screen on which you can change the size of the browser window, feel free to make the screen smaller & see what happens to the BC website design. One small clue that I have included, for reference, is a little coloured line underneath the top, grey menubar. It changes colour when a major breakpoint is reached, as follows:
When the screen is 1140px wide or more, the line is a teal (blue green) colour.
Between 980 and 1140 px wide, the line is purple.
Between 800 and 980 px wide, the line is orange.
Between 700 and 800 px wide, the line is blue.
Between 600 and 700 px wide, the line is yellow.
Below 600 px wide, the line is green.
I'm currently in the process of simplifying the code, testing & making further refinements, but essentially the bulk of the work is complete.
The next stage is to enlarge all of the Bible Cartoon pictures so they fill the page & have greater impact on the viewer.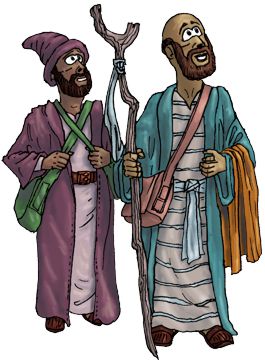 Comments
Comments are turned off for this article
---
Go to Blog Archive page