"Bad Day" mugs hit the streets!
---
Posted 21 Nov 2012
My "Bad Day" mugs are in shops NOW! You can buy them from the BC website too…

Follow this link to see this Bible Cartoon on the BC Gallery page, with download & purchase options:
Merchandise – Mugs


It's taken a while to get the designs finalized, printed & out the door, but finally they are available for purchase – Hurray!
It was great to take the first batch to a local retailer (the Manna House Christian Bookshop, in Northampton, UK) & see them on display in the shop.
Here are all seven of the designs… do send me an email & let me know which one(s) are your favourites, won't you?!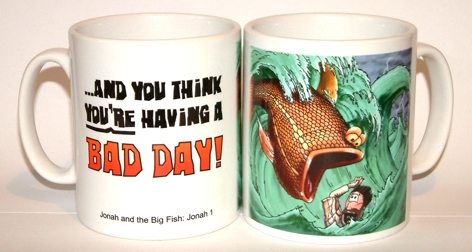 "Bad Day" series: Jonah & Big Fish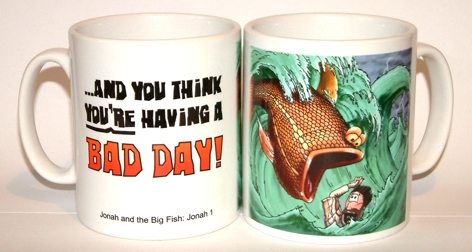 "Bad Day" series: Daniel in Lions' den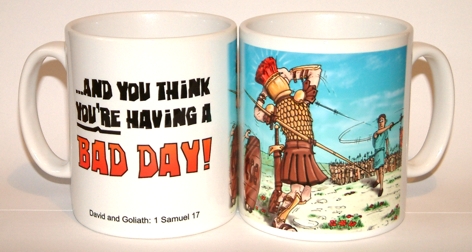 "Bad Day" series: David & Goliath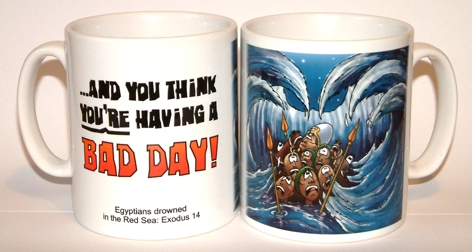 "Bad Day" series: Egyptian army in Red Sea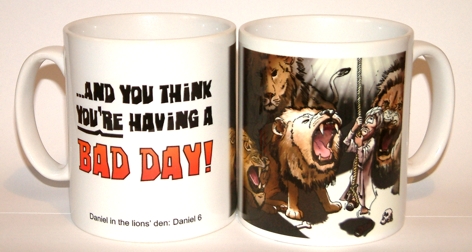 "Bad Day" series: Noah's Ark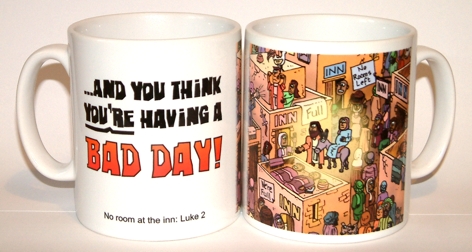 "Bad Day" series: Full Inn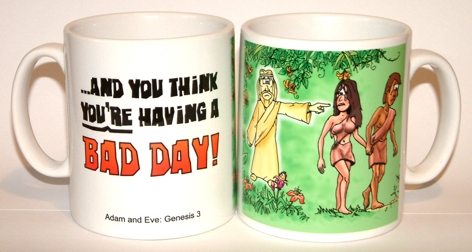 "Bad Day" series: Adam & Eve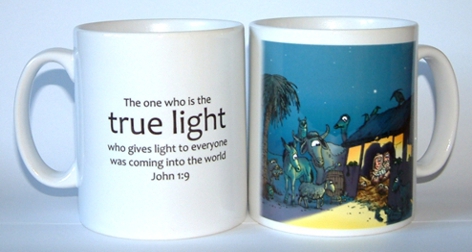 Christmas mug: Stable & Animals – the True Light

Follow this link to see this Bible Cartoon on the BC Gallery page, with download & purchase options:
Merchandise – Mugs


Comments
Comments are turned off for this article
---
Go to Blog Archive page