400th Bible Cartoon completed... but it's a secret 'til Christmas!
---
Posted 13 Nov 2014
I completed my 400th Bible Cartoon yesterday – wow! It is being made into a canvas print as a present for my mum, for Christmas, so I can't upload it to the BC website, in case she sees it! I'll have to wait until Boxing day before I dare upload it!
It has been quite a mammoth job too. I normally draw Bible Cartoons on A4 (297 × 210mm) paper, but this one was drawn on A3 (420 × 297 mm) & scanned in two halves, then stitched together on my computer. Colouring up has taken about 4 days – much longer than normal. Still, I do hope the finished piece looks good on the canvas… I'll let you know how it's received!
Boxing Day 2014 Note.
I gave the canvas to my mum on Christmas day, she was delighted!
I've just uploaded it to this website: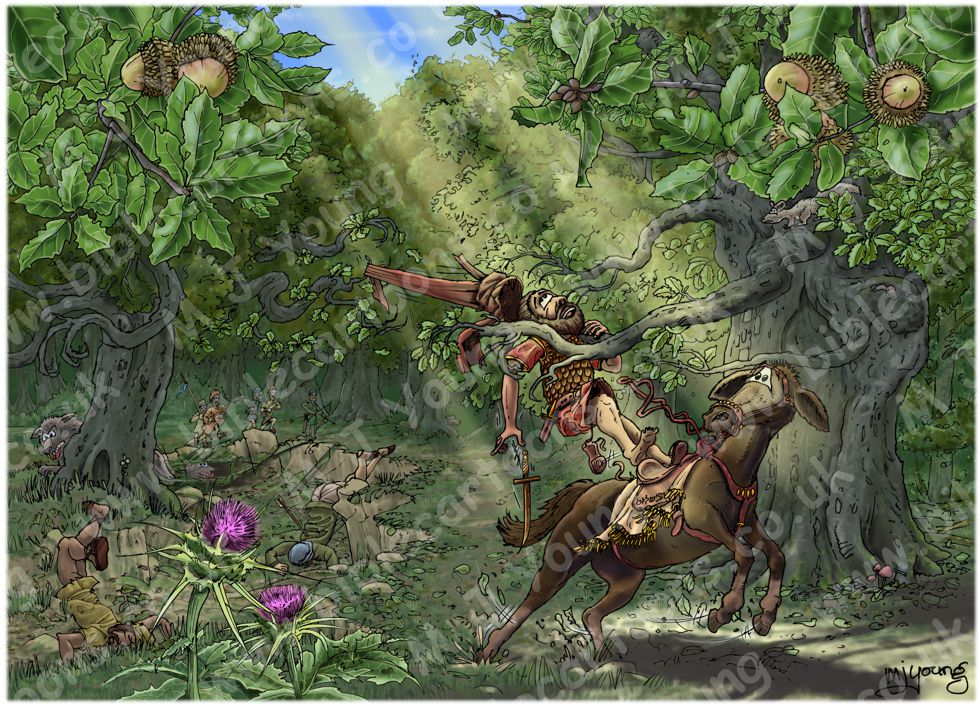 2 Samuel 18 – Absalom's death – Scene 04 – Absalom caught up

Follow this link to see this Bible Cartoon on the BC Gallery page, with download & purchase options:
Bible Cartoon: 2 Samuel 18 – Absalom's death – Scene 04 – Absalom caught up


Comments
Comments are turned off for this article
---
Go to Blog Archive page