Facebook advert: Jesus, cross & crowd
---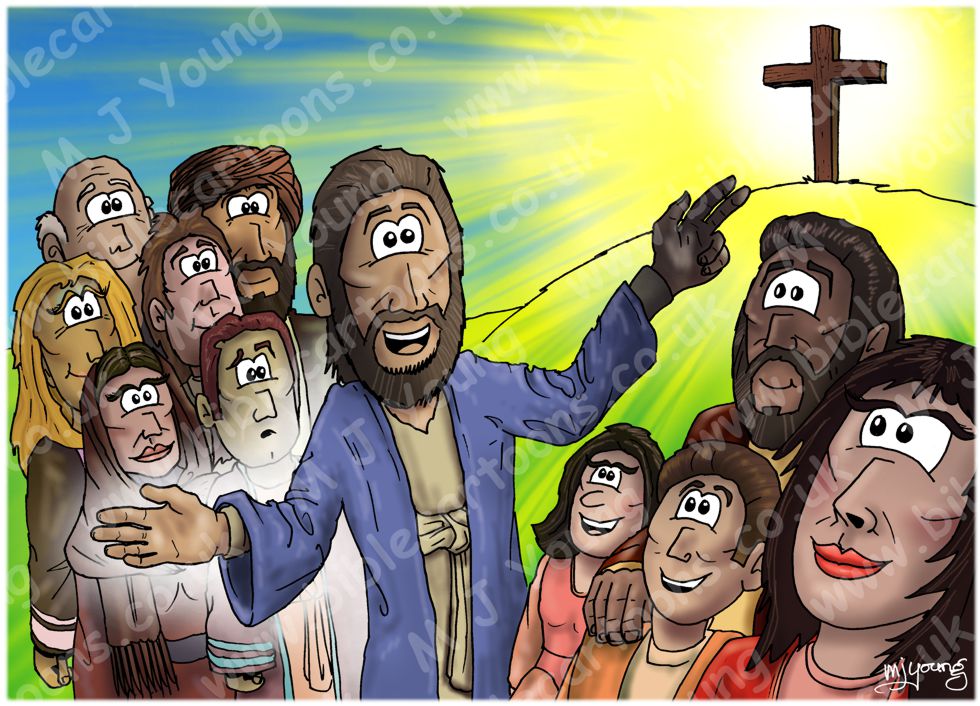 Jesus, cross & crowd
During the run up to Easter 2011, we have been advertising on Facebook, to make people aware of the Bible Cartoons Project (BCP) & to highlight the Easter cards & Easter cartoons we have available.
This particular advert image was created specifically for the Facebook ad campaign. It shows a crowd of people looking at Jesus, as he gestures to the cross, on the hill. He is effectively indicating that the way to God is "through" the cross, or that believing in Jesus saves you from your sin (wrong-doing). I made a point of trying to represent different people in the crowd: young & old, male & female, different nationalities, etc.
Facebook adverts are only very small, typically the image/photo/cartoon you see on one is only 99 × 72 pixels, which isn't a lot! It can be quite hard to make out what the image is showing! So I thought it would be a good idea to show them larger here.

Links to other articles:

Click here to see this scene in Gospel Illustrations, with notes & purchase options.