Facebook advert: Bible characters explosion
---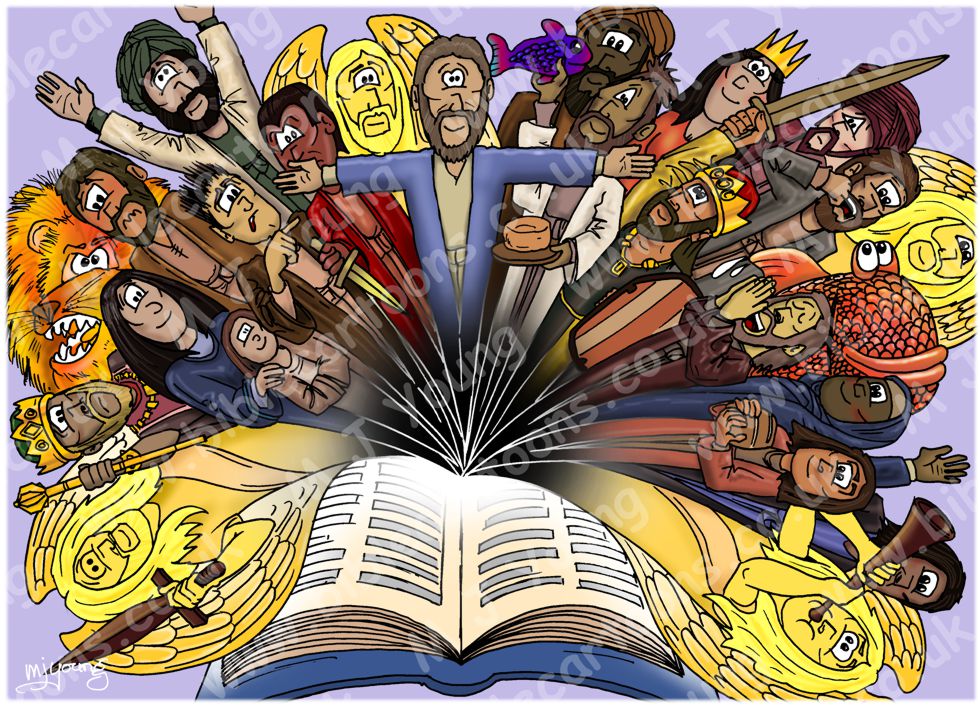 Bible Character explosion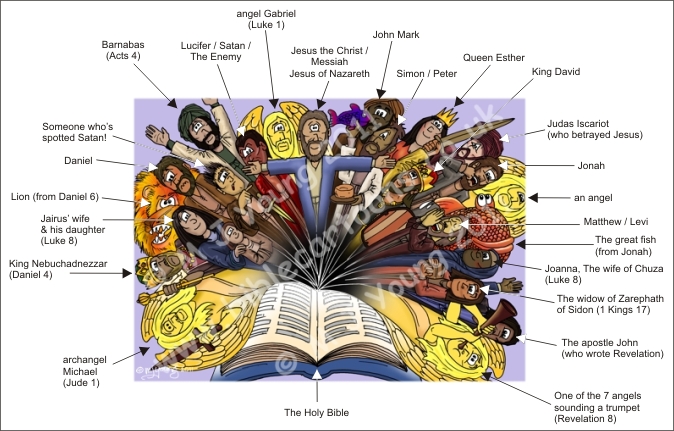 Bible Character explosion – who's who?
During the run up to Easter 2011, we have been advertising on Facebook, to make people aware of the Bible Cartoons Project (BCP) & to highlight the Easter cards & Easter cartoons we have available.
This particular advert image was created specifically for the Facebook ad campaign. It shows a large array of famous characters literally springing out of the Holy Bible. The idea was to show that the Bible is packed full of all kinds of characters, stories, poems, situations, letters, & all sorts of exciting things.
In case you are wondering who's who amongst all the people, I have added another image below, that tells you!
Facebook adverts are only very small, typically the image/photo/cartoon you see on one is only 99 × 72 pixels, which isn't a lot! It can be quite hard to make out what the image is showing! So I thought it would be a good idea to show them larger here.

Links to other articles:

Click here to see this scene in Gospel Illustrations, with notes & purchase options.