Acts 02 - Pentecost - Scene 05 - Languages - Who's who
---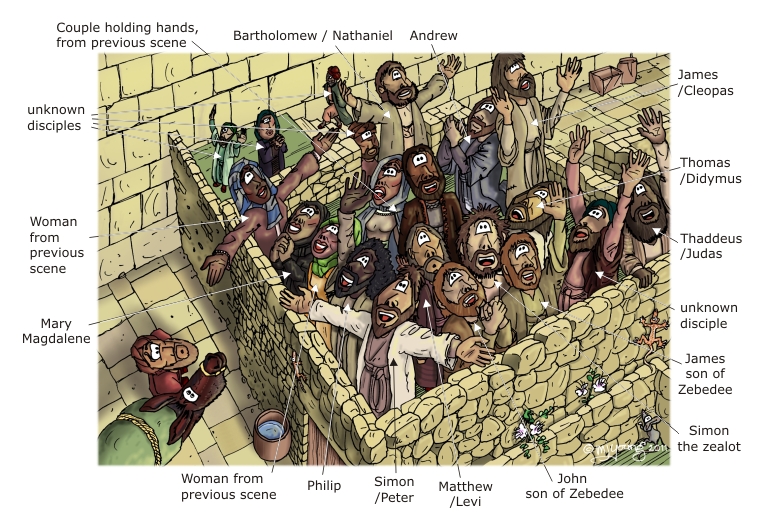 This is a copy of the cartoon illustration "Acts 02 – Pentecost – Scene 05 – Languages" with arrows & labels showing who everybody in the scene is. I have gone to great lengths to use the same colours & tones in every picture which features these Apostles/desciples. That keeps a sense of continuity & conformity of design, even when it can be months (or years!) between my drawing/colouring one cartoon & then next, featuring these characters.

Links to other articles:
Click here to read the BC Blog article describing this scene.

Click here to see this scene in Bible Cartoons, with notes & purchase options.
Return to BC Encylopaedia Index page